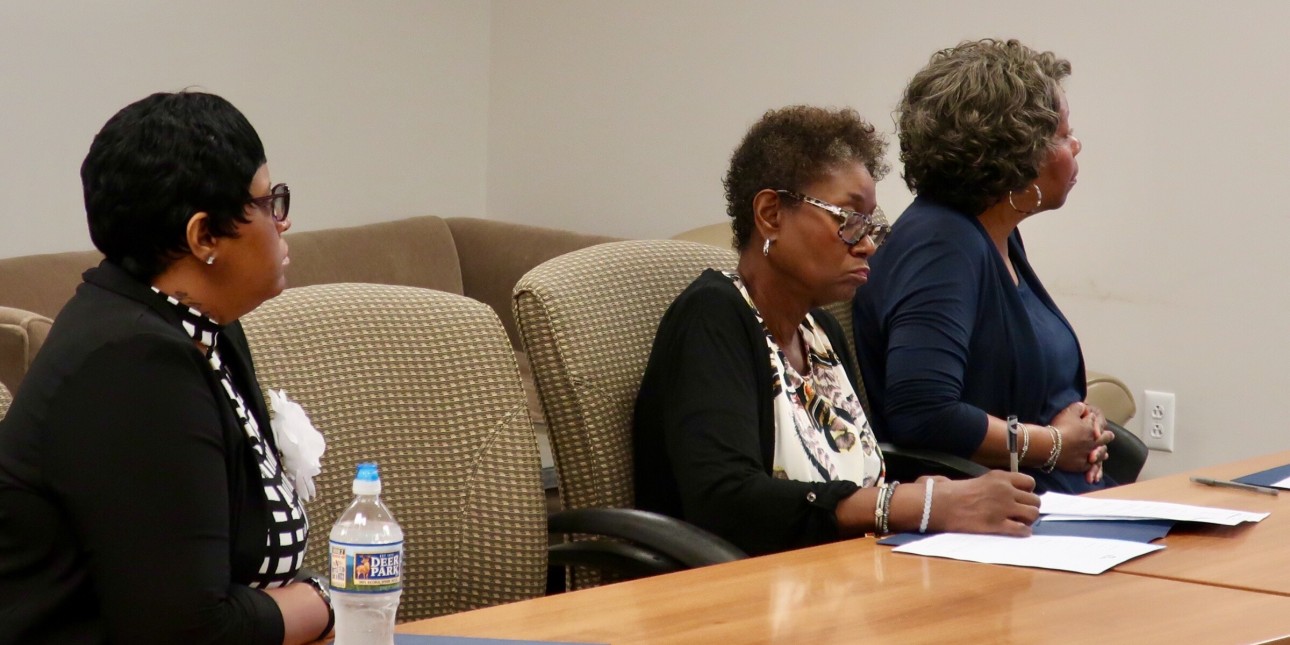 PMC Watches™ and Bailwatch™ Court Watching
PMC Watches
™
Through PMC Watches™, citizen court watchers are trained to observe, record and offer recommendations on court proceedings. It serves as a means of data collection, provides an opportunity for community members to gather firsthand insight into how justice is administered, and maintains the transparency of the court by having volunteers present during proceedings.
Philadelphia Bail Watch
™
Philadelphia Bail Watch™ is the extension of PMC Watches™ that operates in preliminary arraignment in Philadelphia. It was launched in April of 2018, in collaboration with the Philadelphia Bail Fund, was put on Hiatus during the COVID-19 pandemic, and restarted in June of 2021.
The three major goals of Philadelphia Bail Watch™ are:
Invite the public and interested stakeholders to watch Philadelphia's preliminary arraignment hearing process and learn about its implications for bail policy and pretrial detention.
Monitor the current preliminary arraignment process to track the impact of reforms and current statutes.
Collect and share people's perceptions of Philadelphia's preliminary arraignment process in order to use this information to advocate for improvements.
Collection of this tracking and information will be used to construct a report outlining efficacy of current bail reforms, as while as recommendations for further improvements to be made to the preliminary arraignment hearing process.
2023 Report
PMC is excited to announce that our October 2023 Philadelphia Bail Watch Report is now available. Centering the voices of Philadelphia citizens, the 2023 report presents the findings of PMC's Philadelphia Bail Watch program from August 2021 until April 2022. Data from over 80 volunteers underscores the need for reform to Philadelphia's pretrial process.
Unfortunately, many of our findings from five years ago are still valid today and court room practices continue to disadvantage and dehumanize individuals accused of crimes.
In 2022, we continue to believe that improvements can be made to help ensure the Accused Individual's arraignments are a fair and transparent process. Our recommendations include, but are not limited to the following: (1) the Court should provide a clearer explanation of the entire arraignment process to the Accused Individual, (2) the District Attorney Representative's repeated request for bail of $999,999 should not be permitted, and (3) the Court should adopt a more consistent, standardized approach to setting bail to prevent disparity in different Judges' approaches.
Click here to learn more and read the full report.
2018 Report
In October 2018, PMC and the Philadelphia Bail Fund released a report and recommendations, which synthesized the feedback of more than 75 volunteers who observed over 600 bail hearings between April 19, 2018 and August 31, 2018. The report also outlined recommendations for developing a more humane and dignified pretrial process. The report can be accessed through the link below.
Volunteering
If you are interested in becoming a volunteer court watcher or would like more information, please contact our Law Education Program Coordinator, Lucy Resar, at watches@pmconline.org,
Pittsburgh and Greater PA
PMC is expanding our Preliminary Arraignment observations into Pittsburgh. For more information or if you would like to volunteer, please contact our Pittsburgh Community Legal Information Program Coordinator, Leah Simpson, at watches@pmconline.org.