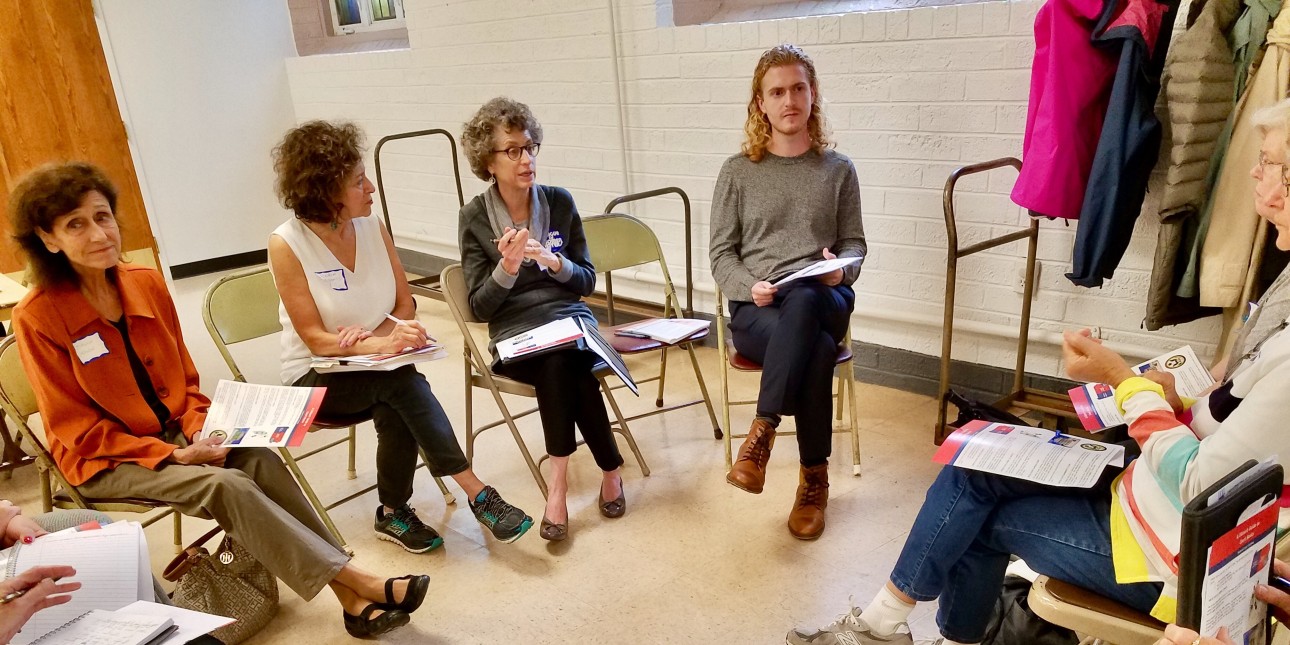 Community Programs & Court Watching
Our programming offers engaged Pennsylvanians opportunities to expand their knowledge of our judicial system, as well as to affect change.
PMC Shares™ - Volunteer as a presenter for one of our workshops! We train attorneys and law students to go into communities and explain how certain judicial divisions function. Our current topics include Court Basics, Housing Court, How to Administer an Estate. Family Court, Criminal Court, and Protection from Abuse. However, if there is a particular subject not covered that you would like to create a workshop for, we are here to support you in that endeavor! Contact Michelle Jordan at mjordan@pmconline.org to volunteer.

PMC Watches™ - Volunteer as a court watchdog! We train individuals to observe court proceedings to collect data and share their feedback. Use our guide to help us gather information and insight into what is and what is not working in our courts. Your work has tangible results. Contact staff at watches@pmconline.org to volunteer and learn more.

PMC Listens™ - Volunteer as a guide to our judicial system. We train lawyers, law students and interested community members to staff our "warm-line", fielding statewide calls with questions regarding court processes and procedures. Two trained volunteers are assigned weekly shifts where they are sent voicemails with a caller's situation, concern or question. We provide you with a slew of resources to respond to individuals within 24 hours. PMC Listens is a great way to execute direct service and learn more about the many organizations and systems throughout our state. The helpline is currently offered in Philadelphia and Pittsburgh. Volunteers do not provide legal advice. Contact Michelle Jordan at mjordan@pmconline.org to volunteer!