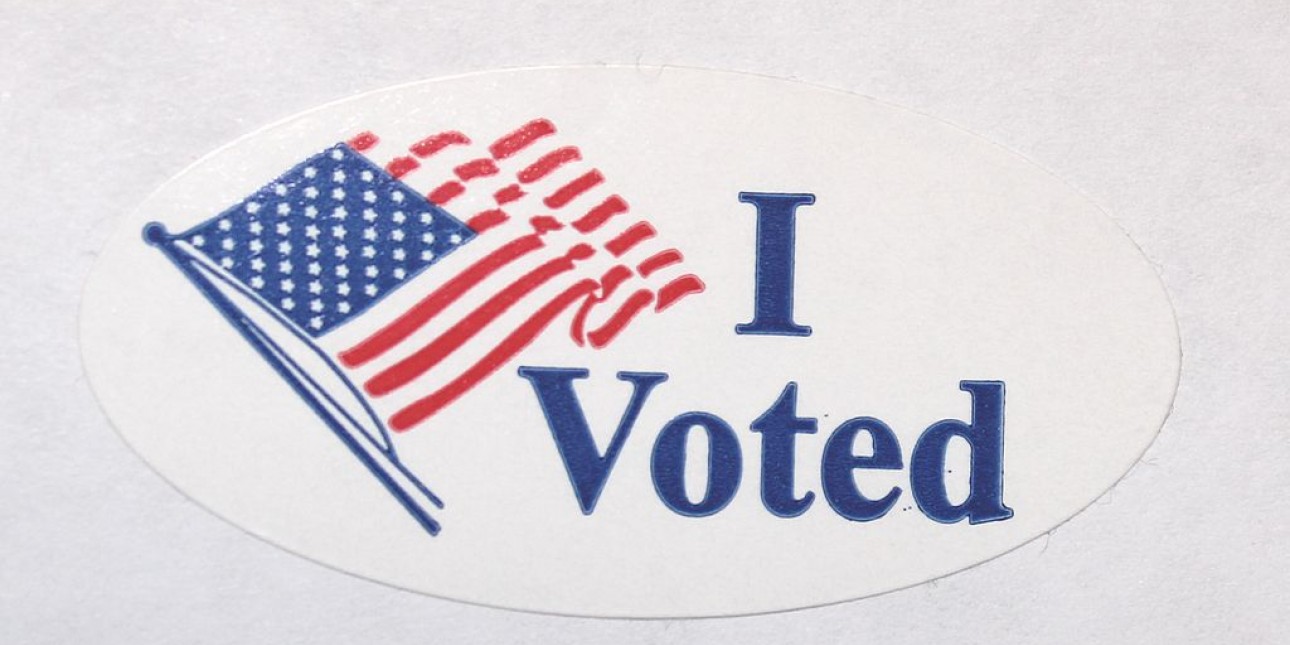 Current Judicial Selection Process - Elections
Click here to view the 2023 Primary Election unofficial returns. 
Pennsylvania is one of only a handful of states still electing all of its judges in partisan political elections.
While PMC does not think this system is the best method for selecting judges, we believe that so long as Pennsylvania continues to elect its judges, it is our responsibility to inform the public about the elections and electoral process. Voters are often frustrated with how difficult it is to find relevant information and evaluate judicial candidates. PMC aims to provide a solution.
2023 Elections for Appellate Court Judges
PMC is a nonpartisan organization. The material on this website is for general education and its posting does not imply that PMC supports or opposes any candidate.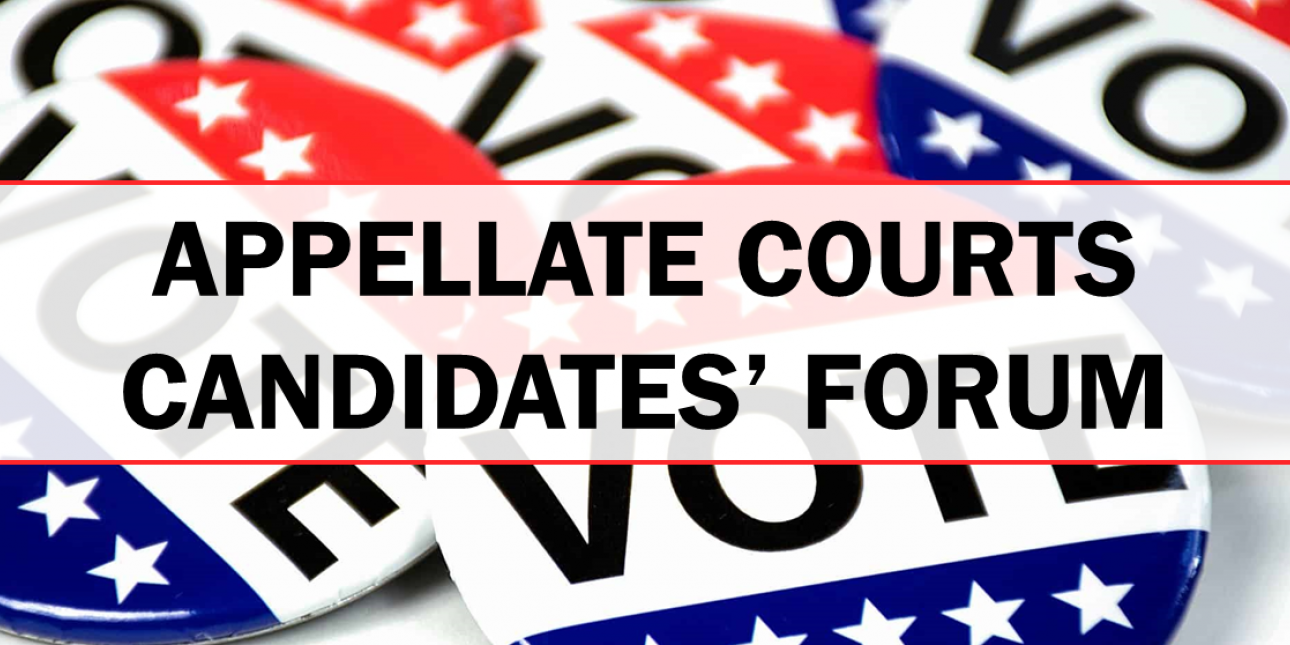 Click here to register for PMC's Appellate Courts Candidates' Forum to be held on October 24th.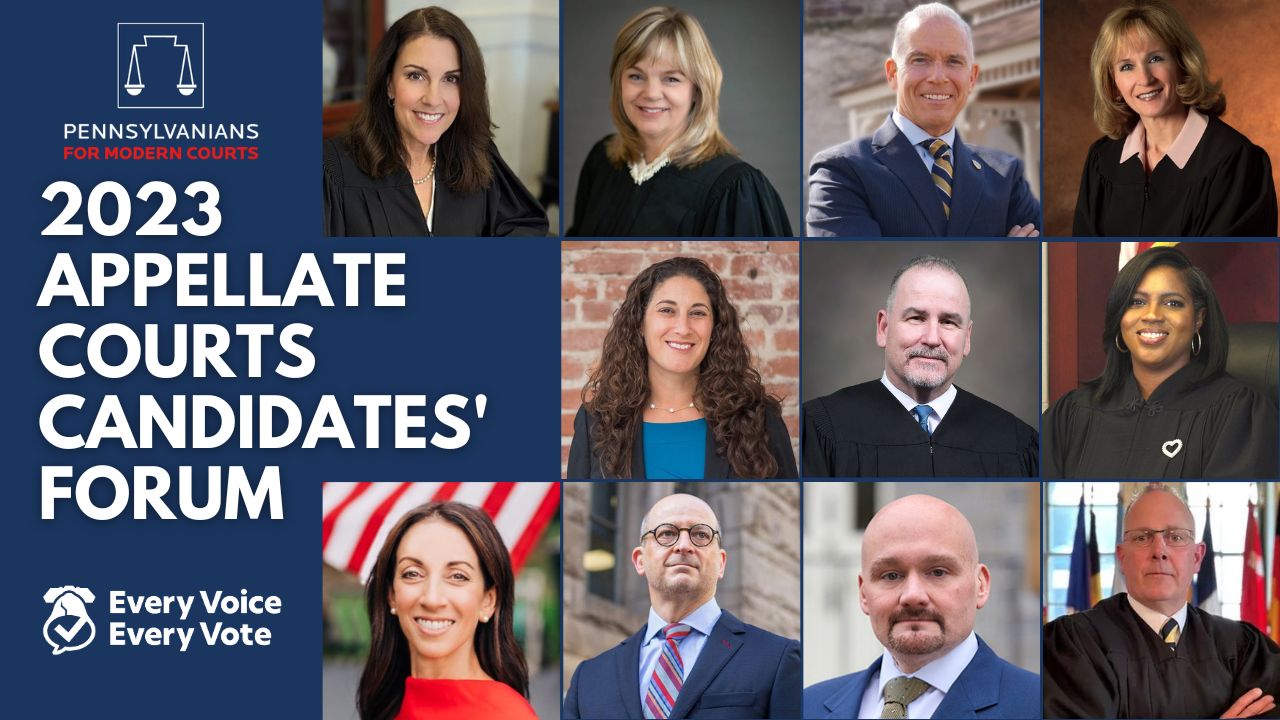 Click here to watch a recording of PMC's Appellate Courts Candidates' forum held on May 9th. 
Supreme Court (1 Opening)
Role of the Supreme Court: The Pennsylvania Supreme Court is the ultimate authority on matters concerning interpretation of Pennsylvania's laws or Constitution. Supreme Court review is discretionary in many cases, and mandatory for limited categories of cases (e.g., interpretation of state constitution, cases involving the death penalty, etc.) The Supreme Court supervises and oversees the operations of the court system in Pennsylvania as well as the regulation of the practice of law. There are seven justices on the Supreme Court who sit for 10-year terms. 
Superior Court (2 Openings)
Role of the Superior Court: The Superior Court hears civil and criminal appeals from Courts of Common Pleas. This is one of the busiest courts in the country. Panels of three judges preside over these cases. There are 15 judges who sit on this Court.
Commonwealth Court (1 Opening)
Role of the Commonwealth Court: The Commonwealth Court hears original actions brought by and against the Commonwealth, appeals decisions made by state agencies and some appeals from the Courts of Common Pleas. Generally, panels of three judges preside over these cases. There are 9 judges who sit on this Court.
Other Pennsylvania Judicial Elections
In addition to the statewide races for appellate court judges, there are also local elections for Common Pleas and Municipal Court judges. Visit your county bar association's website for information about the candidates running in your county. 
Voting Information
Where can I register to vote?
Click here to register to vote in Pennsylvania. 
Where is my polling place?
Click here to find your polling place. 
Judicial Election FAQ's for Voters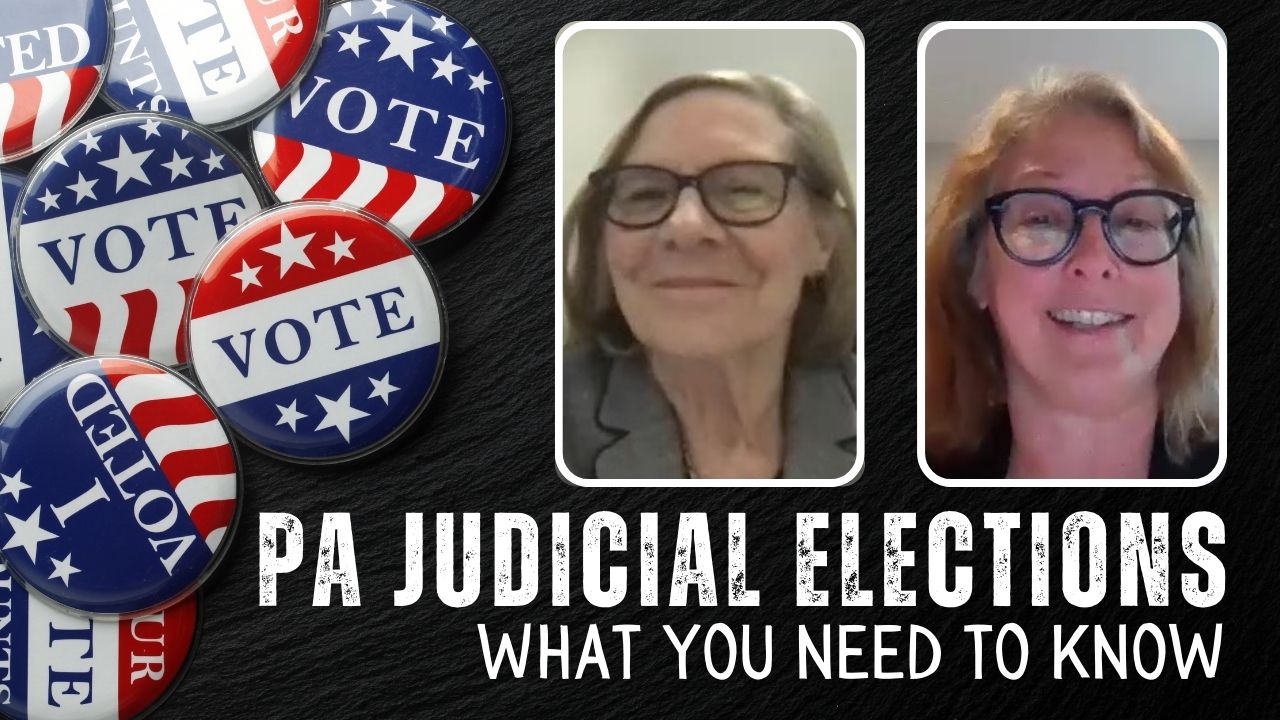 Click here to watch a recording of a program on PA Judicial Elections: What You Need to Know, co-hosted by PMC and the League of Women Voters of Greater Pittsburgh. 
Why should you vote in judicial elections?
Judges make decisions which can impact you or your community in almost every aspect of your life: work, family, finances, shelter, and more. For example, you may not be treated fairly at work or not have received your pay for overtime work. You may have a dispute with your landlord or with a contractor who has been hired to repair something in your house. Or you and your spouse have decided to divorce and need to divide your assets and reach an agreement with respect to custody and visitation rights of your children. Judges play a critical role in the administration of justice and interpretation of the law. 
Who is eligible to become a judge and how should they be evaluated?
Judges must be members of the Bar of the Pennsylvania Supreme Court (except magisterial district judges, who are instead required to pass an exam). They also must be district residents for one year prior to election. 
Things to consider when evaluating candidates:
Legal experience such as courtroom experience and writing abilities
Reputation for integrity and fairness
Community involvement and public service
Ongoing educational and professional activities
Compassion
Commitment to equal justice
References and recommendations
Where can you find information about the candidates and elections?
Pennsylvania Bar Association Ratings

The Pennsylvania Bar Association rates candidates as Highly Recommended, Recommended, or Not Recommended. The ratings are based in on a two-part evaluation process, including interviews conducted by both an investigative panel and the PBA's Judicial Evaluation Commission.  The Commission is composed of both lawyers and non-lawyers

Bucks County Bar Association Resources & Results of the Plebiscite of Bucks County Judicial Candidates
Chester County Bar Association Judicial Plebiscite Results & Materials Submitted by Candidates
Delaware County Bar Association Judicial Selection Committee Result Report
Your County's Bar Association Website
Candidates' Websites
Spotlight PA: Pa. primary election 2023: A complete guide to the candidates for Commonwealth and Superior Courts
Better Civics: Judicial Elections Toolkit (The resources in this toolkit are designed to inform Philadelphia voters about judicial elections and are free for everyone to use.)
Highly Recommended: "The candidate possesses the highest combination of legal ability, experience, integrity and temperament and would be capable of outstanding performance as a judge or justice of the court for which he/she is a candidate."
Recommended: "Based on legal ability, experience, integrity and temperament, the candidate would be able to perform satisfactorily as a judge or justice of the court for which he/she is a candidate."
Not Recommended: "Based on legal ability, experience, integrity or temperament, or any combination thereof, at the present time, the candidate is inadequate to perform satisfactorily as a judge or justice of the court for which he/she is a candidate."
Judicial Election FAQ's for Candidates
The Judicial Ethics Committee of the Pennsylvania Conference of State Trial Judges has compiled a list of Frequently Asked Questions with answers for people interested in seeking election as a judge. 
According to the webpage, the FAQ's "Are intended to provide information to interested persons and are not based upon specific facts submitted to the Committee. A judge or declared candidate for judge who desires to benefit from the "rule of reliance" should submit and inquiry to a member of the Committee."
Click here to read all of the FAQ's.
Can Judicial Candidates themselves ask for campaign contributions?
No, but their campaign committees can raise funds. Judicial candidates cannot personally solicit or accept funds. 
What can a judicial candidate say or not say during their campaign?
A candidate may state personal views on legal, political or other issues but may not make pledges or promises other than the faithful and impartial performance of their duties in office. A candidate may not make commitments with respect to cases, controversies or issues that are likely to come before the Court.