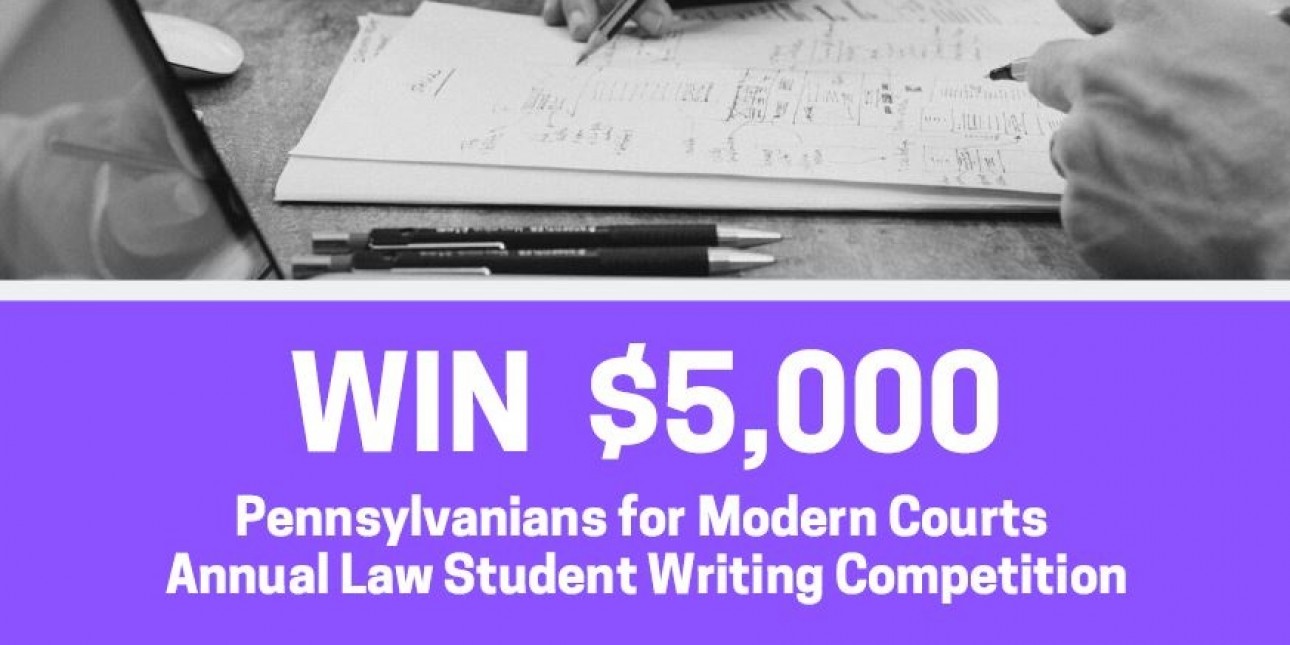 Law Student Writing Competition
Each year, PMC challenges law students to examine an issue impacting Pennsylvania's judiciary and write an essay supporting their arguments and/or proposed solutions.
2020 Competition - $5,000 Prize
Topic: Should judges be permitted to speak out on their decisions? Describe and support your position.
Who: This competition is open to 2L and 3L students at all Pennsylvania law schools, as well as Rutgers Law School Camden & Newark.
Format: 2,300 to 2,700 word essay
Deadline: February 7, 2020
Submit: writingcontest@pmconline.org
Questions about the competition can also be directed to writingcontest@pmconline.org. All submissions will be judged by members of PMC's Board of Advisors.
Past Winners
2019 - Zane Podsobinski, Duquesne Law '19
2017 - Christina Gallagher, Penn State Law '17