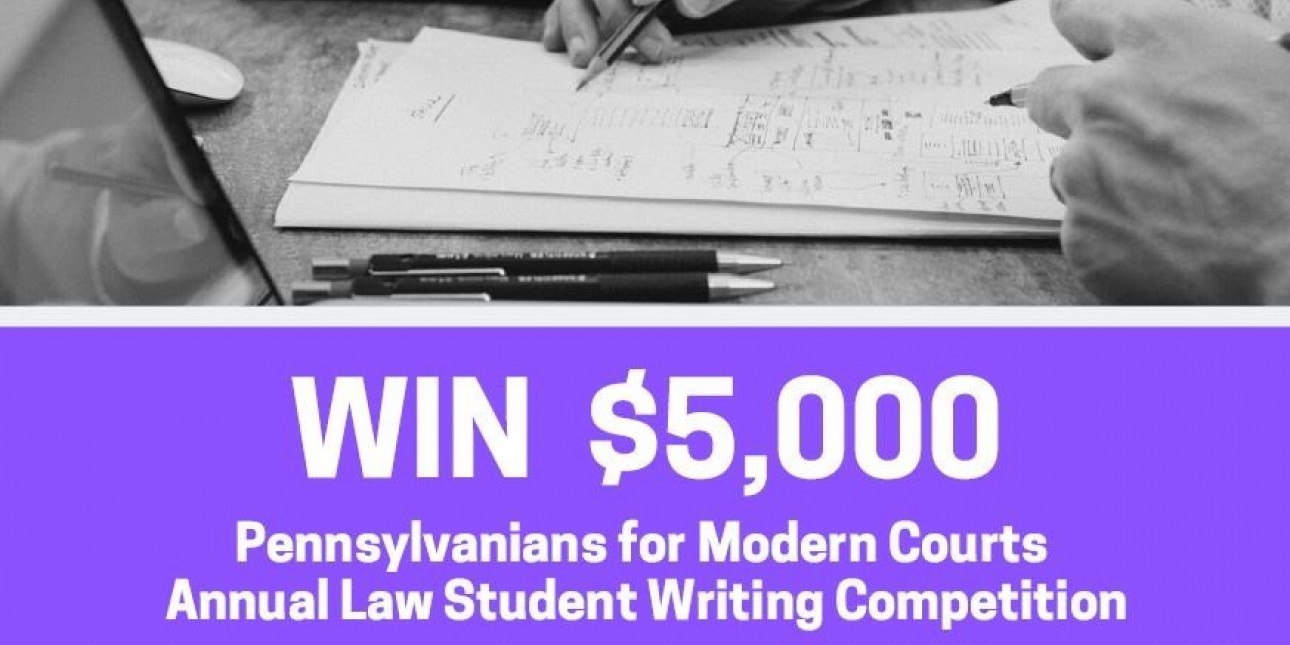 Law Student Writing Competition
Each year, PMC challenges law students to examine an issue impacting Pennsylvania's judiciary and write an essay supporting their arguments and/or proposed solutions.
2022 Competition
THE 2022 COMPETITION IS NOW CLOSED
Sponsored by Faegre Drinker Biddle & Reath LLP
Topic: Under the existing rules of judicial conduct, how might Pennsylvania's courts utilize current communication tools, such as social media, to engage the people of Pennsylvania to instill confidence in the workings of the judicial branch and its decisions?
Award: $5,000
Who: 2L and 3L students at any Pennsylvania law school, as well as Rutgers Law School Camden & Newark.
Format: 2,000 to 2,300 word essay
Judges: Members of PMC's Board of Advisors
Deadline: February 18, 2022
Submit: writingcontest@pmconline.org.
Past Winners
2022 - Constance Hope Long, Rutgers Law School '22
2021 - Apratim Vidyarthi, University of Pennsylvania Carey Law School '22
2020 - Jessica Rizzo, University of Pennsylvania Carey Law School '21
2019 - Zane Podsobinski, Duquesne University School of Law '19
2017 - Christina Gallagher, Penn State Law '17