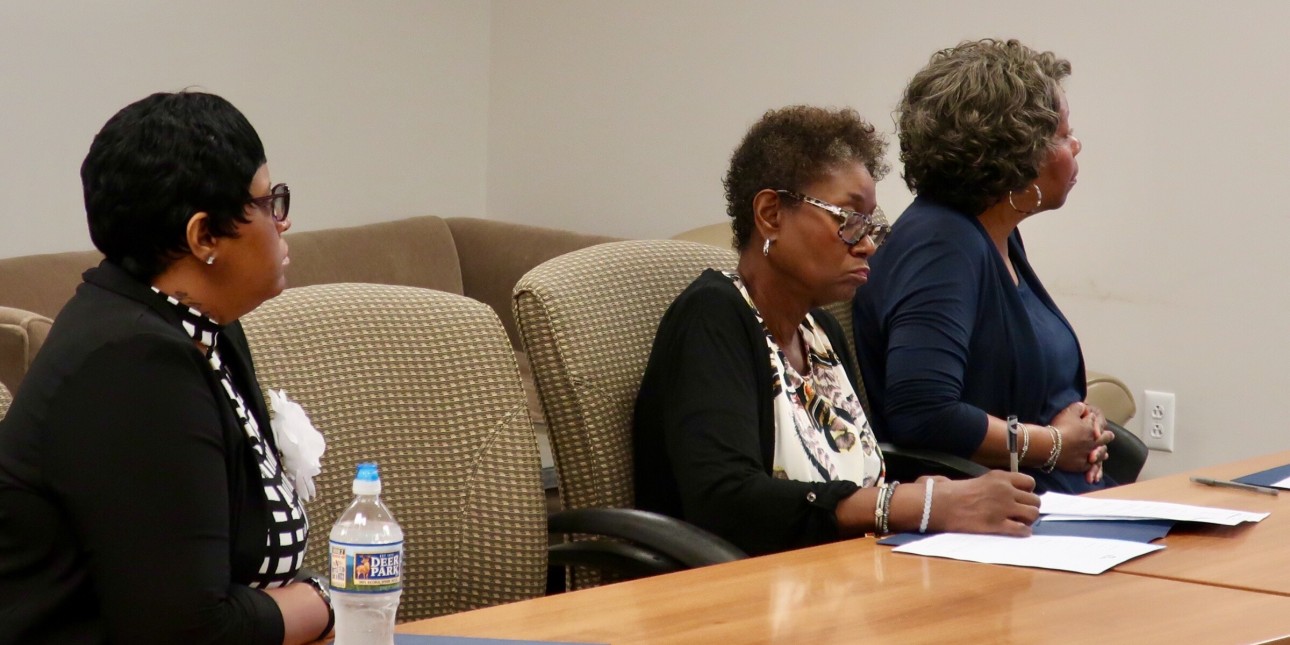 PMC Watches™ and Philadelphia Bail Watch™
PMC Watches

™
PMC Watches™ is a community-oriented expansion of PMC's traditional "court watchdog" role. PMC enlists a team of citizen court watches to observe, record and offer recommendations on court proceedings. Not only does this serve as a means of data collection, but it also provides an opportunity for community members to gather firsthand insight into how justice is administered. PMC Watches volunteers also ensure a transparent court system through their very presence in courtrooms.
PMC Watches focuses on civil courtrooms, particularly Landlord-Tenant Court. These proceedings are of monumental importance to the people involved, whose homes are at stake, and through PMC Watches we are able to provide community members with the opportunity to learn more about these proceedings.
Philadelphia Bail Watch

™
PMC and the Philadelphia Bail Fund developed this separate court monitoring program focused on the preliminary arraignment process, where money bail decisions are made and, ultimately, people's access to freedom pretrial is determined.
Philadelphia Bail Watch™ has three main goals:
Invite the public and interested stakeholders to watch Philadelphia's preliminary arraignment hearing process and learn about its implications for bail policy and pretrial detention.
Monitor the current preliminary arraignment process and impact of the District Attorney's recent bail reform efforts, and
Collect and share people's perceptions of Philadelphia's preliminary arraignment process in order to use this information to advocate for improvements.
In October 2018, PMC and the Philadelphia Bail Fund released a report and recommendations, which synthesized the feedback of more than 75 volunteers who observed over 600 bail hearings between April 19, 2018 and August 31, 2018. The report also outlined recommendations for developing a more humane and dignified pretrial process. The report can be accessed through the link below.
If you are interested in becoming a volunteer court watcher in either of these programs, please contact our Director of External Affairs at mjordan@pmconline.org.