PMC Shares Workshop: Court Basics & Judicial Elections - Allegheny County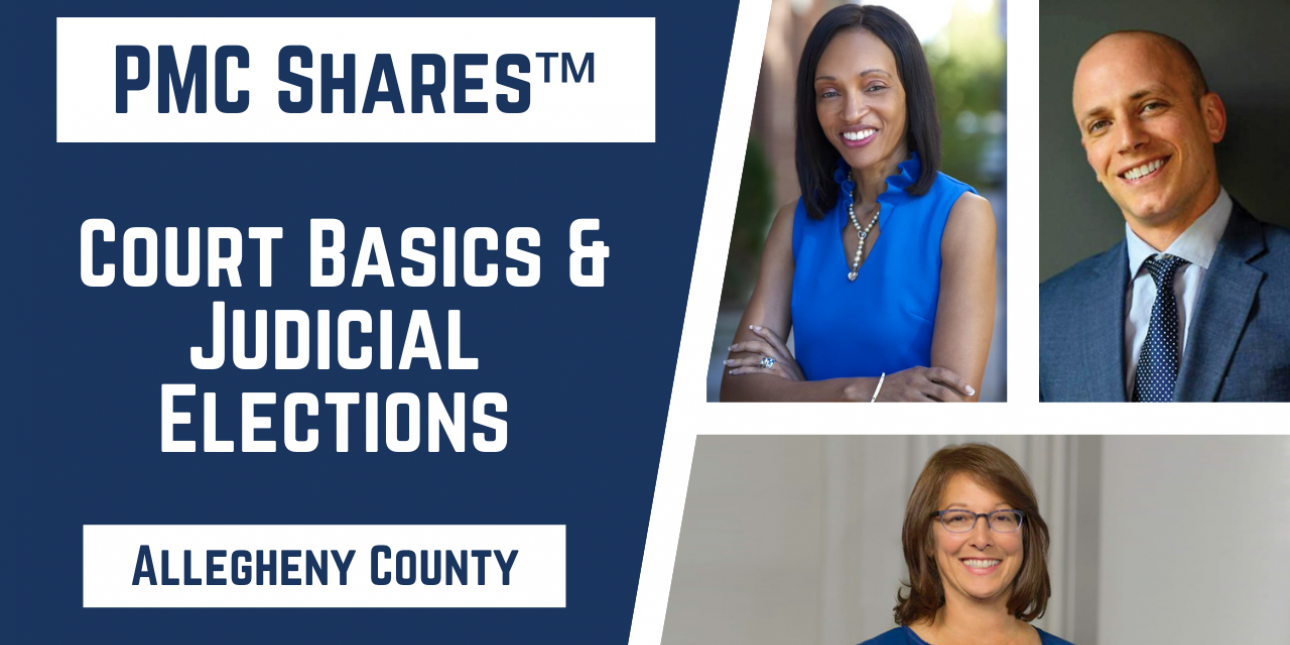 This recording is a collaboration between Pennsylvanians for Modern Courts and Carnegie Library of Pittsburgh's CivicCLP initiative.
The information provided in this workshop will illuminate the organization and procedures of the Pennsylvania Judicial System with the goal of bringing Pennsylvanian's awareness of and confidence in their courts. We will discuss the different subject matters of each court, knowing your way around the courtroom, how judges are selected and how you can be a more knowledgeable citizen.
Speakers Names:
Deborah Gross (Pennsylvanians for Modern Courts)
Nicola Henry-Taylor, Esq.
Judge Mik Pappas
Click here to watch a recording of the workshop.
Music credit/link: Song:
"Retire" by Dreamslide Productions (Part of CLP's new STACKS music collection) https://stacks.carnegielibrary.org/