PMC Shares Workshop: Your Rights in Civil Court Matters - Allegheny & Chester Counties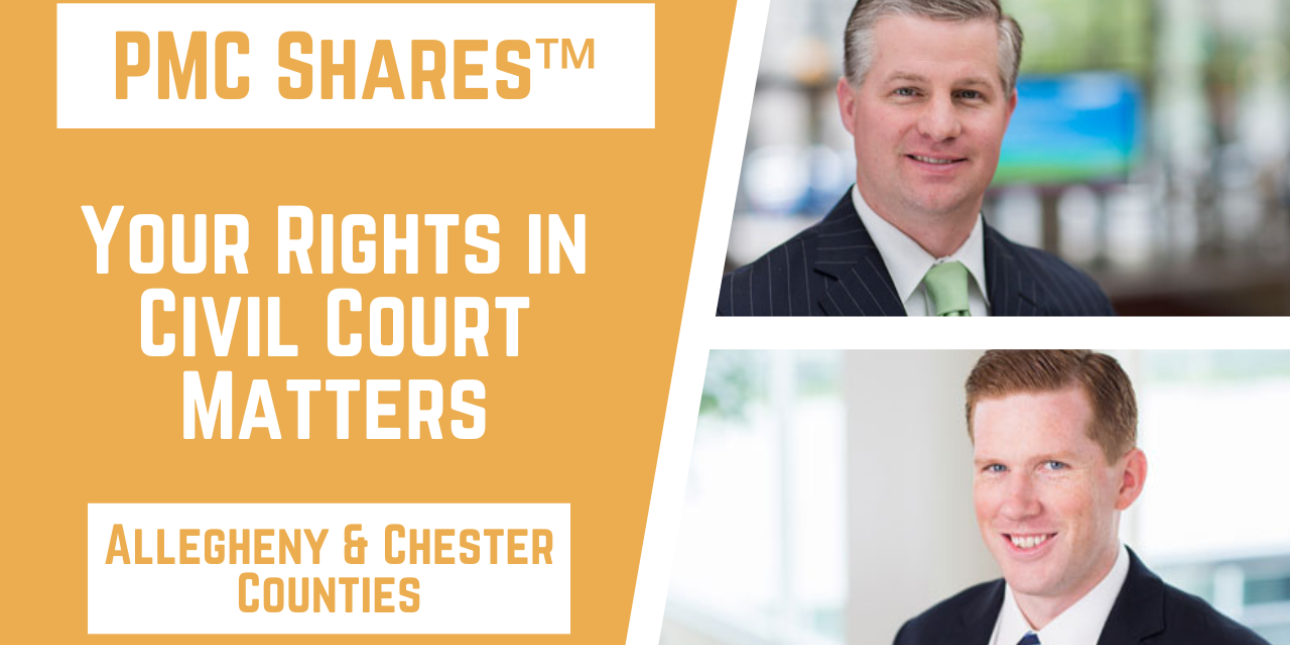 This workshop will discuss the reasons why a contract is a legally enforceable promise and how to enforce or defend it if it is broken. We will also discuss the law with respect to tree issues – who is responsible for harm and damages. What actions can be taken and what elements need to be proven in order to sue in PA.
Click here to watch a recording of the workshop.
Presenters:
Larry Walker, Esq.
Mike O'Donnell, Esq.
This workshop was hosted by the Carnegie Library of Pittsburgh, the Allegheny County Law Library, and the Chester County Library system.