Better Civics: Judicial Elections Toolkit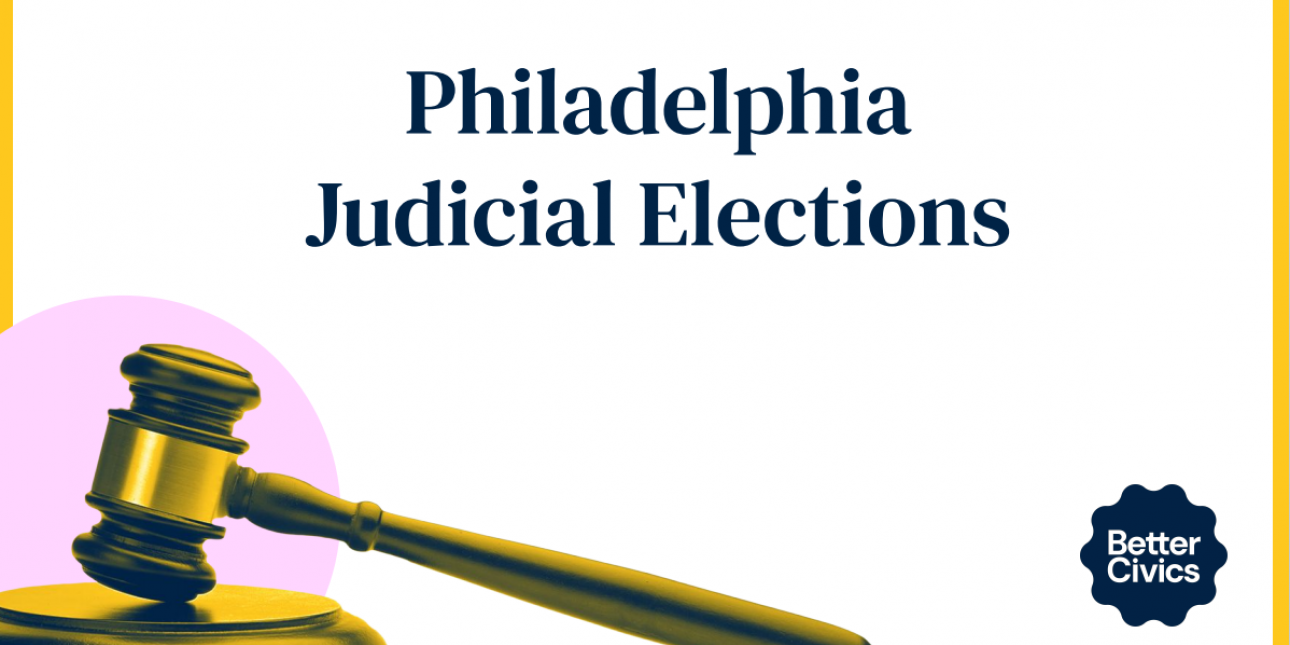 Better Civics has developed a toolkit to help inform Philadelphia voters about judicial elections. The toolkit can be found here.
Every two years (odd numbers) Philadelphia voters cast ballots to elect and retain judges from local and statewide courts. The reality is that most voters have no idea which judges to vote for. In fact, almost 20% of all Philadelphia voters choose NOT to vote for judges. But it is not the fault of voters. Judicial elections are complex for several reasons:
What each level of court is responsible for;
How we elect judges;
Qualifications to look for when voting for judges, including how endorsements work
The impact is that many are unable to make an informed decision when they vote. This can lead to electing judges that are under-qualified or who do not meet the individual voter's best interests.
Better Civics wants to work with you to solve this issue. You can use this toolkit in its entirety or by selecting the parts that are best for your audience. Our hope is that all Philadelphians have an equal opportunity to become better informed voters each election.
- Jen Devor, President & Co-founder, Better Civics