Turn PA Blue's Winter Speaker Series: Judicial Redistricting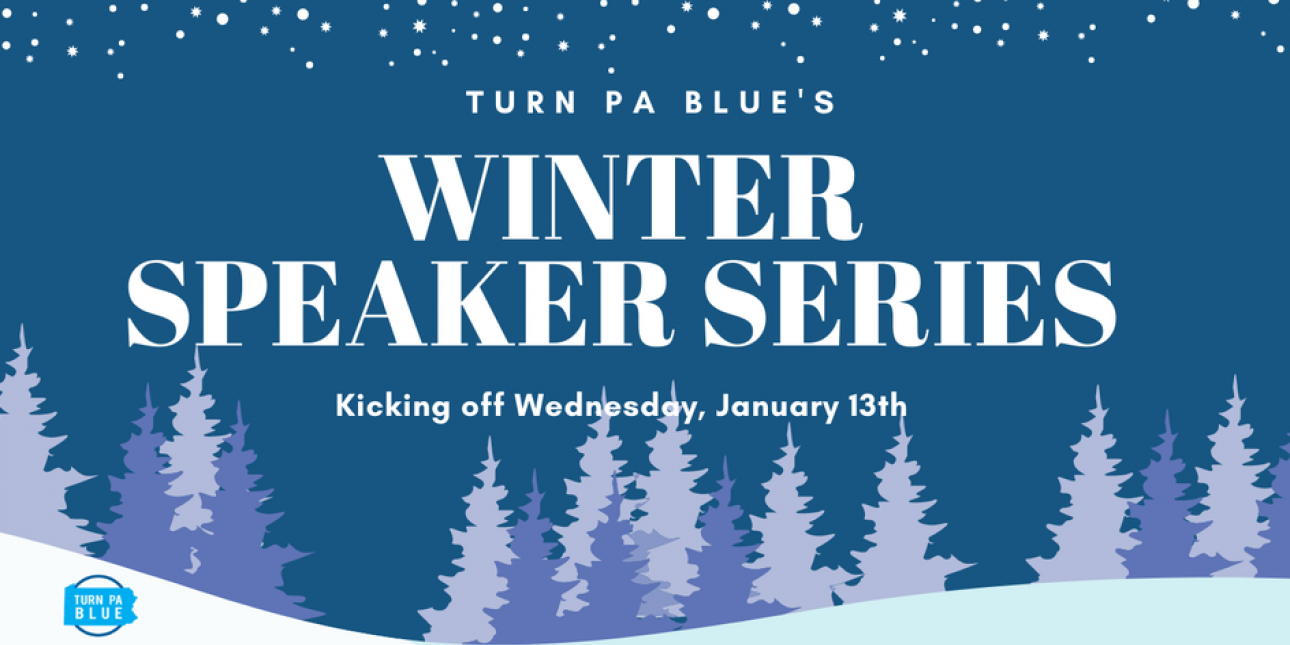 Judicial Redistricting: What is it? Why Does it Matter? How Can you Stop It? Guest speakers include State Representative Mike Zabel, Deborah Gross, President and CEO of Pennsylvanians for Modern Courts, and PA Superior Court Judge Carolyn Nichols.
Click here to register for this program.