Appellate Courts Candidates' Forum
On Monday, September 20th, at 7:00 PM, Pennsylvanians for Modern Courts and the Free Library of Philadelphia will host a virtual forum with the candidates for all of Pennsylvania's appellate courts, including the Supreme Court, Superior Court and Commonwealth Court.
Landlord-Tenant Disputes | CLE Program
This presentation will help build knowledge and confidence by guiding you though the process. It will cover how a case gets to court, courtroom etiquette, what happens in the courtroom and the physical set-up of the court. The Rent Moratorium will also be covered during this workshop.
Remote Court Proceedings & Public Access | CLE & CJE Program
In this program, our panelists will discuss the public's right to access court proceedings and explore the experience of courts in Pennsylvania and around the country as they conducted remote proceedings and grappled with questions about providing public access during the pandemic.
Judicial Independence Benefit 2021
Help PMC honor Robert C. Heim: PMC Board Chair, revered attorney, U.S. Navy veteran, and steadfast advocate for judicial independence.
Stop Judicial Redistricting; Protect the Independence of Our Judiciary
In the 2019 - 2020 legislative session, the PA General Assembly passed a constitutional amendment that would empower our state legislature to create judicial districts for Pennsylvania's higher courts. If the amendment passes again in the new legislative session, it could go to a public vote as soon as the 2021 primary election. This amendment would undermine constitutional checks and balances among our branches of state government, destroy judicial independence in PA, and politicize the courts.
Equal Access to Justice for All
As confidence in so many of our government institutions and agencies is crumbling, Pennsylvanians for Modern Courts continues to believe that the judiciary can serve as the bulwark against despair in our democratic experiment. We remain ever committed to a Pennsylvania judicial system in which everyone who participates is assured impartiality, fairness, accessibility and respect. We recognize that there is important work to be done to make this version of the judicial system a reality and pledge to continue to work for an equitable justice system where everyone, regardless of race, color, sex, gender, religion, or disability, can expect full protection under the law. To achieve our vision, we will continue to work tirelessly to educate all Pennsylvanians about how to navigate our courts with confidence, and we vigorously advocate for judicial reforms that promote the rule of law, access to justice, and an inclusive and highly qualified judiciary.
It's time to change how judges get their jobs
In this op-ed, PMC's Board Chair, Robert Heim, and former PA Supreme Court Chief Justice, Ronald Castille, discuss the negative effects of judicial elections - especially the regional election system proposed in HB 38 - and the need for an appointive merit selection system.
COVID-19 Updates
Amid the spread of COVID-19, PMC is postponing a number of upcoming programs and events, in order to protect the health and safety of everyone we serve. We have also provided a link to information about changes to court procedures in each county.
We work to support an ethical, fair, and independent judiciary in Pennsylvania
Get involved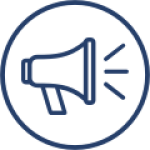 Advocate for Fair Courts
Judicial selection is too important at this critical time in our country's history to give in or give up. With your help, we will be successful.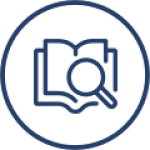 Learn about the PA's Courts
When it comes to our courts, knowledge is power. PMC has developed a number of self-help resources to familiarize Pennsylvanians with the courts.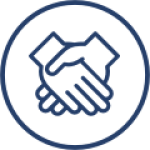 PMC in the Community™
The first step in making our courts fair is making them accessible to all. Learn more about our judiciary, or provide people with the tools they need to navigate the court system.
Learn more about our work and Pennsylvania's courts.