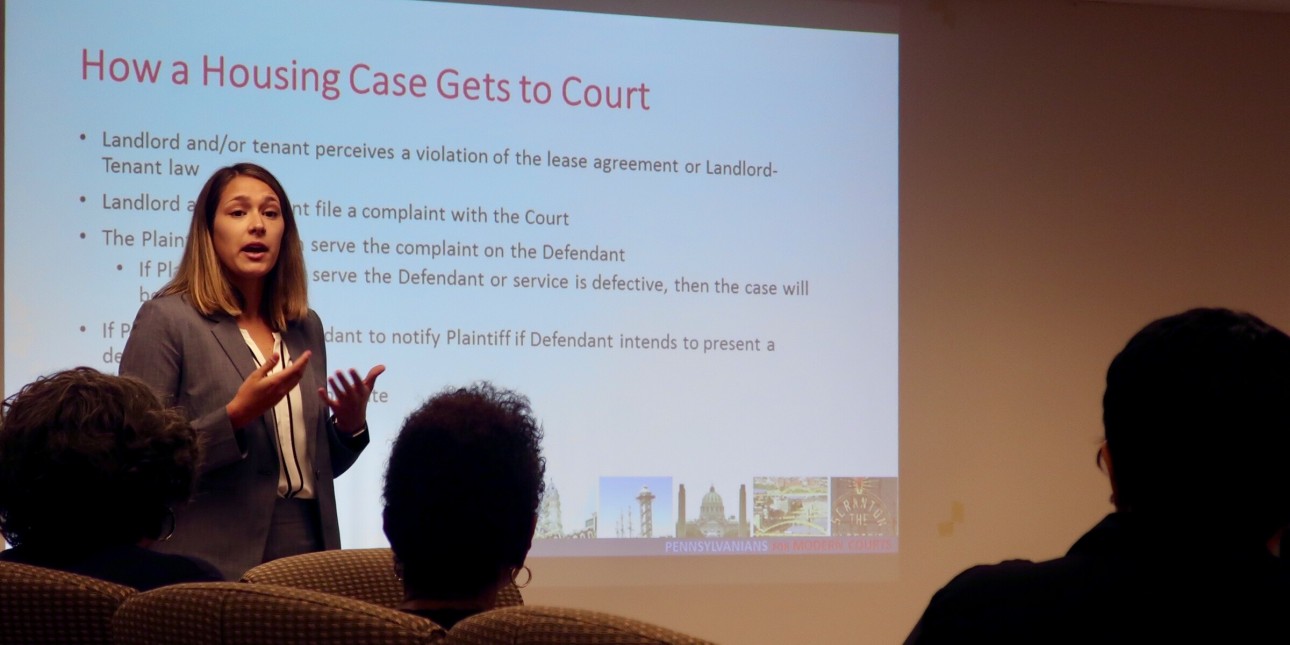 Open Positions
Director of Fundraising and Development
The Director of Fundraising and Development for Pennsylvanians for Modern Courts (PMC) leads the fundraising of the organization, by working collaboratively with the CEO, staff and members of the boards to develop relationships with lawyers, law firms and corporations, as well as by applying for and securing philanthropic support. This is a key role in ensuring the financial sustainability of the organization and the success of its programs and services.
RESPONSIBILITIES
The Director of Fundraising and Development works in close partnership with the staff and the boards to:
Lead the fundraising for PMC.

Develop and implement a comprehensive fundraising plan
Responsible for fall fundraiser in Philadelphia and spring fundraiser in Pittsburgh
Implement Year-end fundraising appeals
Create a new law firm outreach plan
Manage donor database and relations

Lead the Grant Development

Develop and oversee Grants calendar
Research new prospects
Draft grant proposals

Internal and External Reporting and Communications on Fundraising and Development
ABOUT YOU
Strong demonstrated experience with Excel, Salesforce, Mailchimp, Word, and fundraising software and/or other grant research databases
Facility with technology
Excellent verbal and written communication skills used to craft marketing and narrative pieces for grant proposals and fundraising solicitations.
Believe in collaboration, open communications, and kindness.
Flexibility and Adaptability
Strategic thinking and Problem-solving skills
COMPENSATION
This is a salaried, full-time position. Salary, commensurate with experience, begins at $50,000. Benefits include generous leave and health insurance, and retirement contributions.
LOCATION & WORK ENVIRONMENT
We have offices in Philadelphia and in Pittsburgh. You can choose to work remotely for much of the time or work in the office. You will need to attend the fundraising events in person and be willing to meet with prospective donors in person.
HOW TO APPLY
Please submit in PDF a cover letter, resume, two writing samples and two references to dgross@pmconline.org.