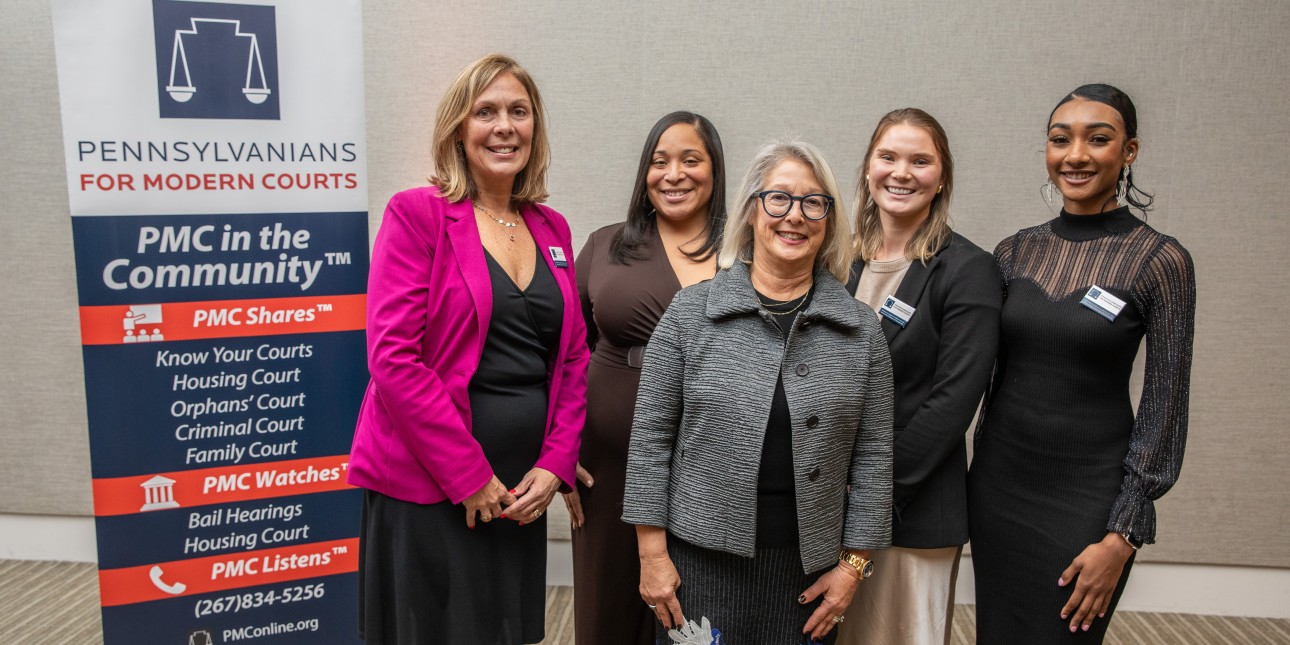 Photo description: Members of PMC's staff at the 2023 Judicial Independence Benefit (Photo by Dave Tavani)
Deborah Gross | President & CEO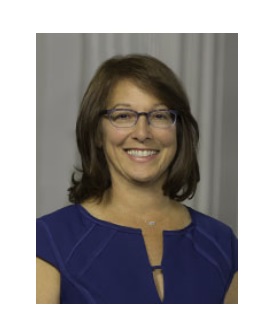 Debbie Gross comes to PMC from over 35 years of private legal practice in federal and state courts all over the country concentrating on complex commercial litigation.
She was Chancellor of the Philadelphia Bar Association in 2017, and focused her efforts during her Chancellor year on Philadelphia's extraordinary legal nonprofit community and the invaluable assistance they offer to Philadelphians. She spoke out on behalf of the Philadelphia Bar Association on the importance of judicial independence as the cornerstone of democracy. She and the Philadelphia Bar Association received a commendation proclamation from the Mayor as a result of the work they did to establish clinics to train lawyers to assist lawful permanent residents in becoming naturalized citizens and which resulted in over 300 individuals attending the clinics. 
Debbie also served as President of the Philadelphia Bar Foundation in 2013 and 2014, and as a Trustee of the Foundation from 2004-2020. She served on the Bar Foundation's Fundraising Committee, Grants Committee, Finance Committee and developed the Cy Pres Committee.
Debbie has served on the boards of many organizations such as Drexel's Kline School of Law, the Public Interest Law Center, Philly VIP, Temple Adath Israel of the Main Line, Women's Philanthropy of Jewish Federation and is active in many other organizations. 
Debbie received her J.D. from Boston University School of Law and her B.S. in Economics from the Wharton School of the University of Pennsylvania. She can be reached at dgross@pmconline.org.
Michelle Jordan | Director of External Affairs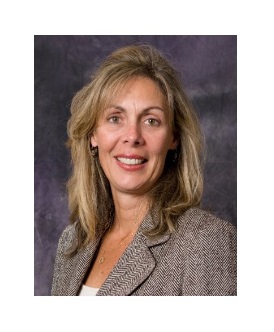 Michelle Jordan has spent more than 20 years in the corporate sector such as PepsiCo, Inc. and Aramark, developing key corporate philanthropic programs, employee networks, community volunteerism and marketing campaigns focused on health and wellness and education initiatives servicing over 300,000 employees in 22 countries. She is known for launching key global programs to increase the reputation of an enterprise  in addition to establishing and maintaining  strategic relationships with national community based organizations driving stakeholder engagement.
Most recently, Michelle served as Director of Campus Relations for The Art Institute of Philadelphia where she focused on strategically driving brand awareness and donor development through corporate community collaborations B2B, launching social media platforms and a website, ultimately increasing engagement and the institution's reputation within the community.
Michelle is active in many organizations such as City Year, Chamber of Commerce, Philadelphia Volunteer Council and has served on boards including the Organization of Chinese Americans, League of United Latin American Citizenship, the YWCA Camping Services New York City and past chair of the National Hispanic Corporate Council.
Michelle has her B.A. in Marketing from Mercy College, NY and is certified in Corporate Citizenship from Boston College, MA. She also is a past Executive Advisor for the Executive Leadership Development Program at SMU, Dallas.
Michelle currently resides in Ambler, PA. She can be reached at mjordan@pmconline.org.
Yvette Blanding | Director of Development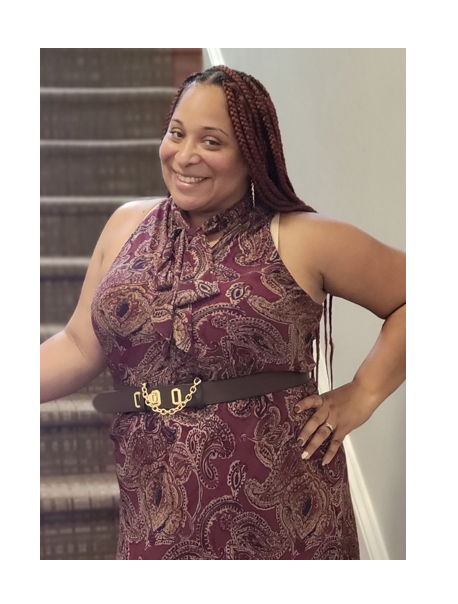 As the daughter of an immigrant with deep ties to education and law enforcement, Yvette is passionate about direct service and determined to be the change she wants to see. A lifelong Chester County resident and graduate of West Chester University with an undergraduate and graduate degree in Criminal Justice, she completed an internship in the Probation Office. Yvette saw firsthand the injustices and inequities faced by persons of color and the have-nots. She completed a thesis on the racist foundation of drug laws and mass incarceration established in this country.
Yvette understands that raising critical funds to support missions that will make a meaningful impact is essential to improving our communities and the world. Previous, she was part of a small team that financially assisted low-income families to remain housed and keep on their utilities. Also, the organization provided free books and computers for under-resourced families. Last year, she raised over half a million in her first year as a major gifts officer for the nation's first degree-granting HBCU. She is a self-starter and an active listener who excels at cultivating relationships necessary to sustaining organizations that make a difference. Yvette is a lifelong learner passionate about education, a just and equitable world, and accountability for all constituents and our elected officials.
Yvette enjoys reading, spending time with her family, singing, and attending Broadway performances in her free time. Feel free to contact her at yblanding@pmconline.org
Leah Simpson | Pittsburgh Community Legal Information Program Coordinator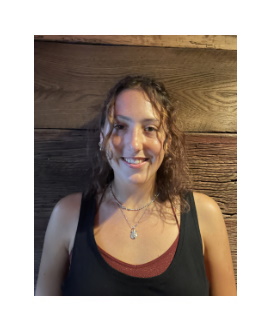 Leah Simpson recently graduated from the University of Pittsburgh with a writing degree concentrating in Non-Fiction and a Certificate in Public and Professional Writing. 
Leah is born and raised in Pittsburgh and is passionate about engaging with her community. Leah has extensive experience working with locals in Pittsburgh. She most recently worked closely with the neighborhood of Milvale to improve their community programming. Additionally, Leah has gotten involved with politics in the city of Pittsburgh and volunteered for a judicial campaign. Leah is excited to continue to learn and expand her knowledge. 
Leah is passionate about education, advocating for social justice, and involving herself in the arts. In her free time, Leah can be found reading or painting. She can be reached at lsimpson@pmconline.org. 
Lucy Resar | Law Education Program Coordinator, Southeastern PA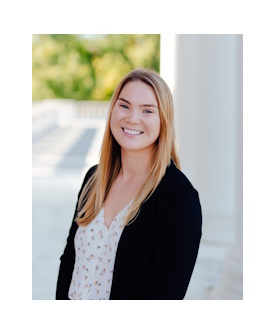 Lucy Resar is a recent graduate from the University of Virginia with a degree in Political Thought and Gender Studies. During her senior year, Lucy completed an honors thesis examining reproductive oppression in prisons and jails across California. Her work studied the multifaceted ways in which incarceration obstructs an individual's right to bodily autonomy and reproductive justice. On campus, Lucy worked as a research assistant for the Religious Studies department, analyzing legal theory and case law related to the Establishment and Free Exercise clauses of the First Amendment. She was also involved in student-led organizing to promote healthy relationships and prevent sexual violence. 
Outside of Charlottesville, Lucy has experience working on immigration litigation, progressive political campaigns, and grassroots advocacy — all of which have inspired her interest in ensuring that the court system is fair and accessible to all. As an intern for the Office of Immigration Litigation in the Department of Justice, Lucy prepared portions of an appellate brief for the Second Circuit. 
In addition to legal justice, Lucy is passionate about nature conservation, education, and gender equity. In her free time, she enjoys hiking, reading, and playing with her dog. Lucy can be reached at lresar@pmconline.org.
Dañiela Wright | PA Law Civics Education ProgramCoordinator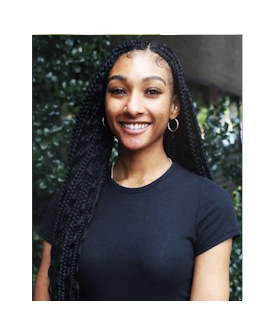 Dañiela graduated summa cum laude from Barrett, The Honors College at Arizona State University. Born and raised in Philadelphia, she was recruited to be a part of ASU's inaugural NCAA Division I Women's Lacrosse team. She received B.S. degrees in both Communication and Justice Studies as well as a certificate in Economic Justice. As a member of the honors college, she completed a 30-page senior thesis exploring the creation and perception of black female athletic identity. 
Dañiela was also selected to lead a community-based research project in conjunction with ASU's School of Social Transformation and the City of Peoria's Department of Neighborhood and Human Services. This project assessed the effectiveness of COVID-19 programs and services in four critical areas: food insecurity, healthcare, housing, and employment. Her group's work culminated in a final report highlighting successes and areas of improvement for future programming. 
In addition, Dañiela has been a part of a service learning trip to Tanzania where she lived at the SEGA Girls' School in Morogoro, taught English classes, and exchanged cultures with the students. She also studied Spanish abroad in Mexico and Cuba. Dañiela has also worked in Philadelphia's family and criminal courtrooms as a digital recording technician, a role in which she recorded and transcribed court proceedings. 
Her life experience has made Dañiela passionate about social justice, public policy, and the law. She plans to attend law school in the near future to pursue a career in the public sector. In her free time, Dañiela enjoys working out, reading, trying new restaurants with friends, and playing with her dogs Mocha and Cicero. Dañiela can be reached at dwright@pmconline.org.