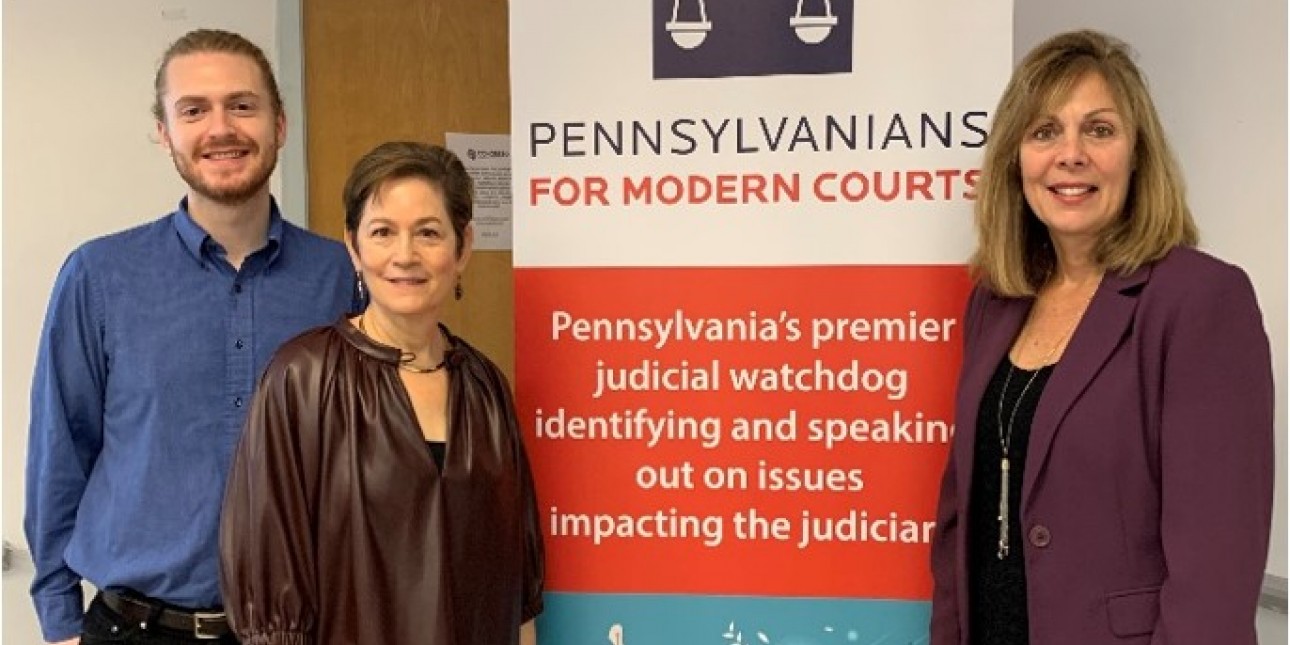 Maida R. Milone - President & CEO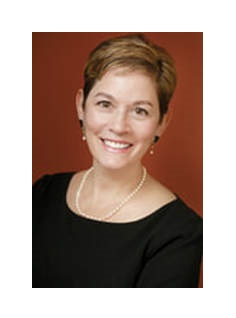 Maida R. Milone practiced law and managed for-profit organizations for nearly 20 years, with the lion's share in the pharmaceutical industry, where she served as General Counsel of the DuPont Merck Pharmaceutical Company, before turning her attention full-time to nonprofit organizations.
Maida joined Pennsylvanians for Modern Courts from the Devereux Foundation where she served as Vice President of Business Development & Strategic Planning.
Prior to joining Devereux, she combined her pharmaceutical experience with her nonprofit management experience at the Leukemia & Lymphoma Society, where she was promoted from the role of Executive Director of the Eastern Pennsylvania Chapter to Senior Region Mission Director for the Northeast and Mid-Atlantic regions in 2013.
As the Executive Director of The Eastern Pennsylvania Chapter of LLS, Maida led over 30 professionals and thousands of volunteers in their support of the LLS mission - to cure leukemia, lymphoma, Hodgkin's disease and myeloma, and to improve the quality of life of patients and their families. Working in collaboration with Executive leadership of major corporations, local business leaders, community partners, LLS staff and volunteers across the Eastern Pennsylvania Chapter, Maida led major donor development initiatives, fundraising campaigns, patient services, and volunteer-based programs that earned over $5 million dollars annually in support of finding a cure for blood cancers.
Prior to joining the Leukemia & Lymphoma Society, Maida was President and Chief Executive Officer of The Center for Emerging Visual Artists (CFEVA) in Philadelphia. In this role, she significantly increased income and contributions for the organization through intensive outreach to regional foundations and donor development, and by initiating new revenue generating programs. Maida continues to be involved with CFEVA, serving as Chair of the Board of Directors.
Maida is active in many civic and philanthropic organizations, including The Wistar Institute, Women's Health Leadership Council of the University of Pennsylvania Health System, and as a Steward with Child's World of America.
Maida has her B.A. in Philosophy and her J.D. from the University of Pennsylvania and currently resides in Wynnewood, PA. She can be reached at milone@pmconline.org.
Michelle Jordan - Director of External Affairs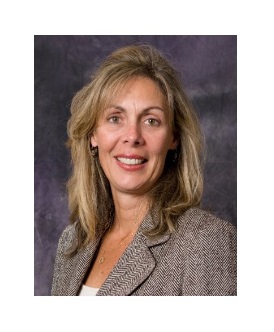 Michelle Jordan has spent more than 20 years in the corporate sector such as PepsiCo, Inc. and Aramark, developing key corporate philanthropic programs, employee networks, community volunteerism and marketing campaigns focused on health and wellness and education initiatives servicing over 300,000 employees in 22 countries. She is known for launching key global programs to increase the reputation of an enterprise  in addition to establishing and maintaining  strategic relationships with national community based organizations driving stakeholder engagement.
Most recently, Michelle served as Director of Campus Relations for The Art Institute of Philadelphia where she focused on strategically driving brand awareness and donor development through corporate community collaborations B2B, launching social media platforms and a website, ultimately increasing engagement and the institution's reputation within the community.
Michelle is active in many organizations such as City Year, Chamber of Commerce, Philadelphia Volunteer Council and has served on boards including the Organization of Chinese Americans, League of United Latin American Citizenship, the YWCA Camping Services New York City and past chair of the National Hispanic Corporate Council.
Michelle has her B.A. in Marketing from Mercy College, NY and is certified in Corporate Citizenship from Boston College, MA. She also is a past Executive Advisor for the Executive Leadership Development Program at SMU, Dallas.
Michelle currently resides in Ambler, PA. She can be reached at mjordan@pmconline.org.
Kathleen Moyer - Manager of Marketing & Administration
Kathleen Moyer came to PMC from academia, where she worked in La Salle University's Academic Support Programs and Services department. There, she created student-facing content with advice for students navigating college life, managed social media accounts, designed marketing materials, created surveys for first-year students and advisors, and oversaw other administrative tasks.
She has worked with both The Eye Institute of Salus University and the United Nations Association of Greater Philadelphia, coordinating and evaluating events and fundraisers.
Kathleen is also an active advocate for victims of domestic abuse and sexual violence and has served as a Blog Correspondent for Stop Street Harassment.
Kathleen has her B.A. in Communication, with a concentration in Public Relations, and an M.A. in Professional and Business Communication from La Salle University. She can be reached at moyer@pmconline.org.
Thomas Pietryla - Program Coordinator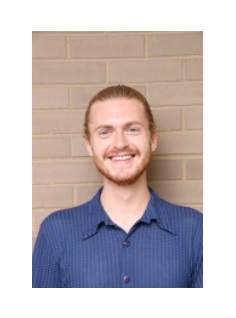 Thomas Pietryla joined Pennsylvanians for Modern Courts after serving Puerto Rico, Texas and Florida in the Federal Emergency Management Agency's disaster relief and recovery efforts from 2017-19. During his time with the federal government, Thomas expanded governmental capabilities to provide legal resources and knowledge for those individuals affected by natural disasters.
Originally from Chicago, Thomas has partnered with organizations such as Habitat for Humanity and the local buildOn chapter to help bring opportunities to under-invested communities.
As a student of McGill University in Montreal, Thomas earned a Bachelor's Degree in political science and Italian studies with a focus on comparative government. He applied his university experience to study the political and cultural history of Florence, Italy for a summer semester and explored how local government, civil society and the arts shaped urban living.
Thomas' position functions to further build the civic engagement capacity of PMC in the Community™. He can be reached at tpietryla@pmconline.org.
Open Positions
Legal Interns
PMC is currently accepting applications for Legal Interns for both the fall and spring semesters.
Legal Interns will be responsible for assisting the President & CEO in all projects requiring legal research. They must be law students. Successful applicants will also possess the following:
Interest in nonprofit development and commitment to social justice
Self-motivated, detail-oriented approach to independent work
Ability to collaborate effectively with others
Excellent written and verbal communication skills
Proficiency in Microsoft Word
To apply, please send your resume and a cover letter explaining why you are a good fit for the position to Kathleen Moyer at moyer@pmconline.org.