Spring into Action Benefit 2022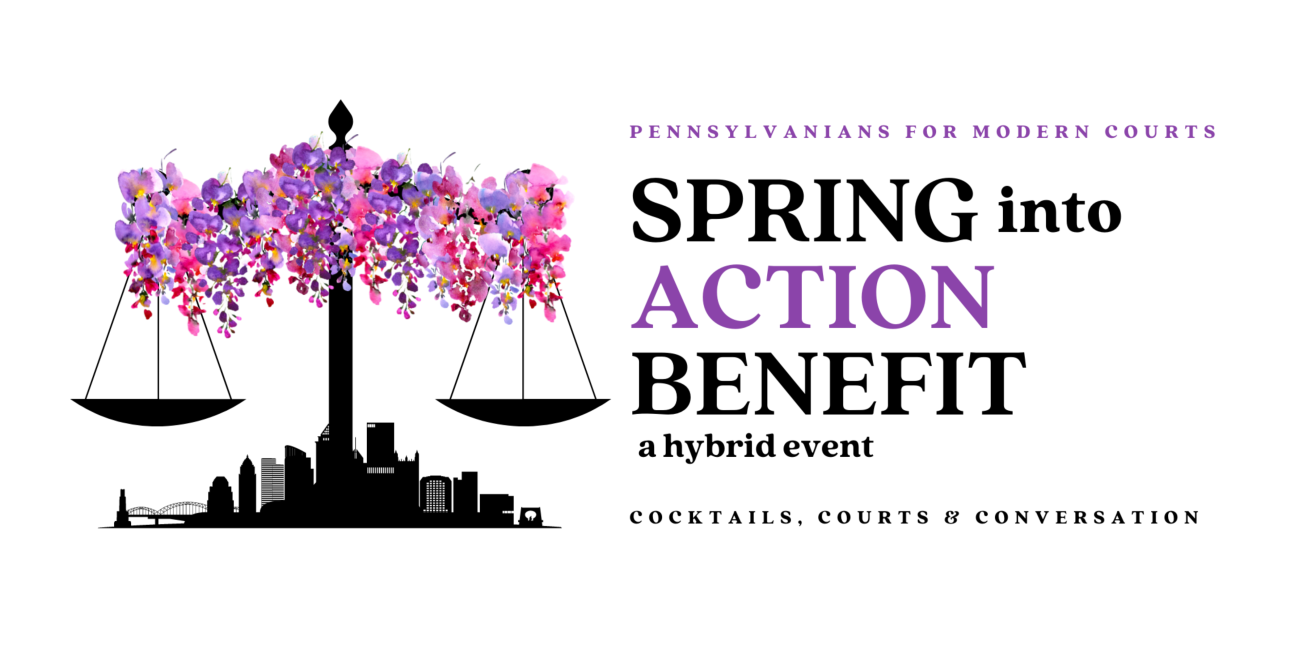 PMC's fifth annual Spring into Action Benefit was held on May 3, 2022. This benefit used a hybrid format. The in-person location was the Allegheny County Law Library in Pittsburgh.
Click here to watch a recording of the event.
PMC presented the Judge Justin Johnson Award to Judge D. Brooks Smith. Judge Smith is a Senior Judge of the United States Court of Appeals for the Third Circuit and was formerly Chief Judge of the court between October 2016 and December 2021. He is passionate about the importance of an independent judiciary within our democracy and the dangers of politicizing the courts and has authored articles on those subjects.
President Judge Kim Berkeley Clark was the event's keynote speaker. Judge Clark serves as the President Judge of the 5th Judicial District of Pennsylvania (Allegheny County). She is the first African-American to serve as President Judge in Allegheny County. Judge Clark serves as a judge in the Family Division, where she primarily hears Juvenile Court cases. She served as the Administrative Judge of the Family Division from January of 2006 to January 2009 and from 2013 through 2017. Judge Clark has worked to develop a trauma-informed courthouse, which has served as a model for other courts in Pennsylvania - and nationwide. She has received numerous awards, including the William H. Rehnquist Award for Judicial Excellence. The Rehnquist Award, presented annually by the National Center for State Courts, is one of the nation's highest judicial honors.
PMC also recognized Constance Hope Long, the winner of PMC's 2022 Law Student Writing Competition, at this event.