PMC Shares Workshop: Landlord-Tenant Disputes - Allegheny County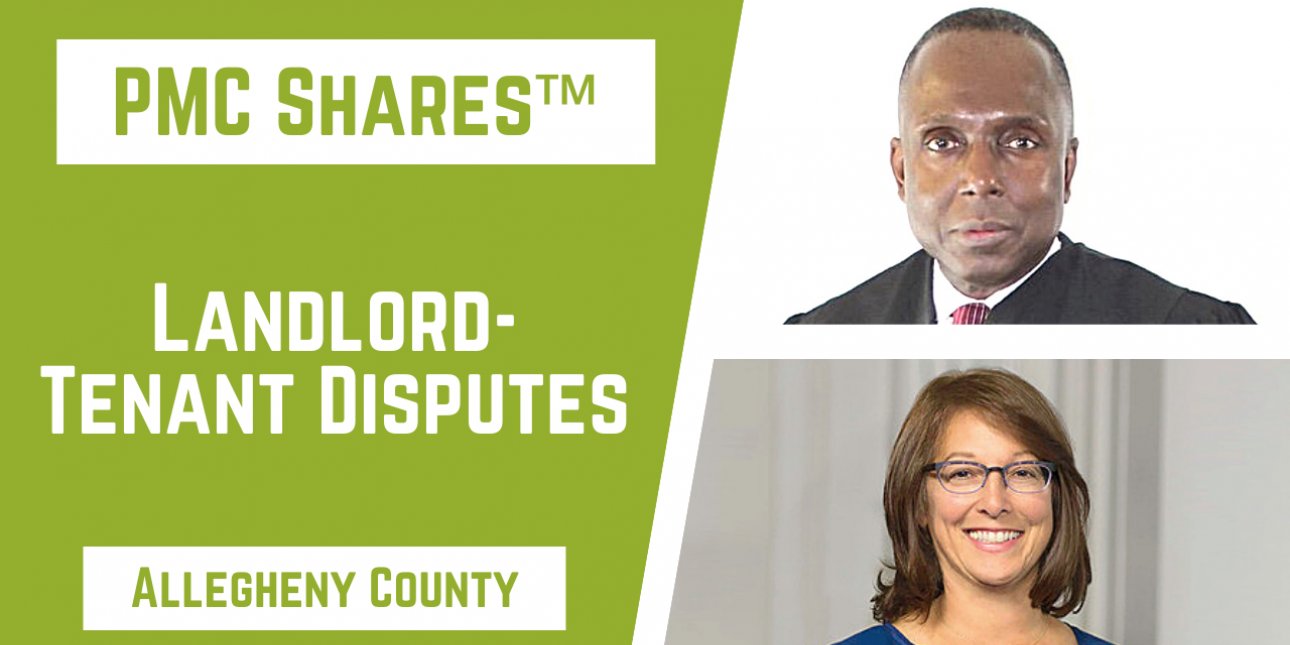 This program was held in partnership with the Pittsburgh-Mon Valley Black Women's Round Table on August 31, 2021.
This workshop will inform viewers about key housing issues and landlord/tenant law in Allegheny County.
Presenters:
Magisterial District Court Judge Oscar J. Petite, Jr.
Deborah Gross, President & CEO of Pennsylvanians for Modern Courts
Click here to watch a recording of the workshop.