PMC Shares Workshop: Family Court - Chester County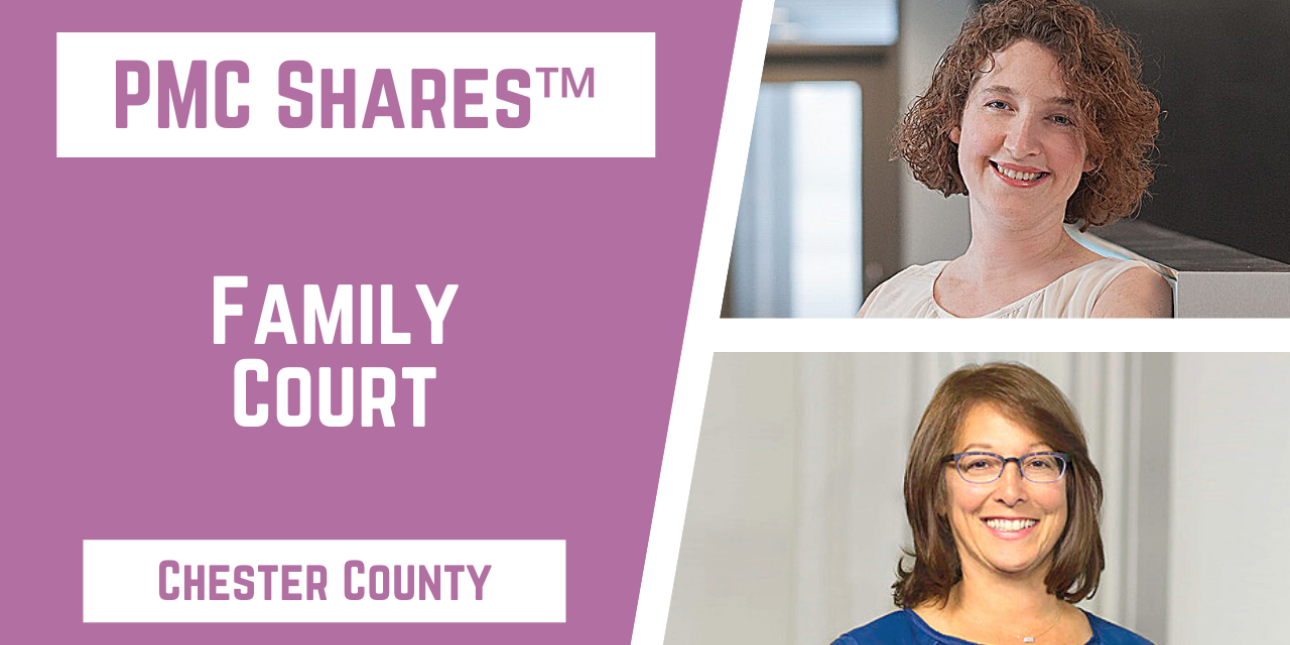 When it comes to the sensitive topic of parents and children going to court, better knowledge of the court system and your rights can help prepare you for the justice system and for any of its outcomes. This program covers Dependency, Divorce, Child Custody, and Child Support.
This program was hosted by the Chester County Library & District Center and Henrietta Hankin Branch.
Presenters:
Megan Watson, Attorney, Berner Klaw & Watson
Deborah Gross, President & CEO, Pennsylvanians for Modern Courts