PMC Shares Workshop: Understanding Magisterial District Judges Panel | League of Women Voters of Greater Pittsburgh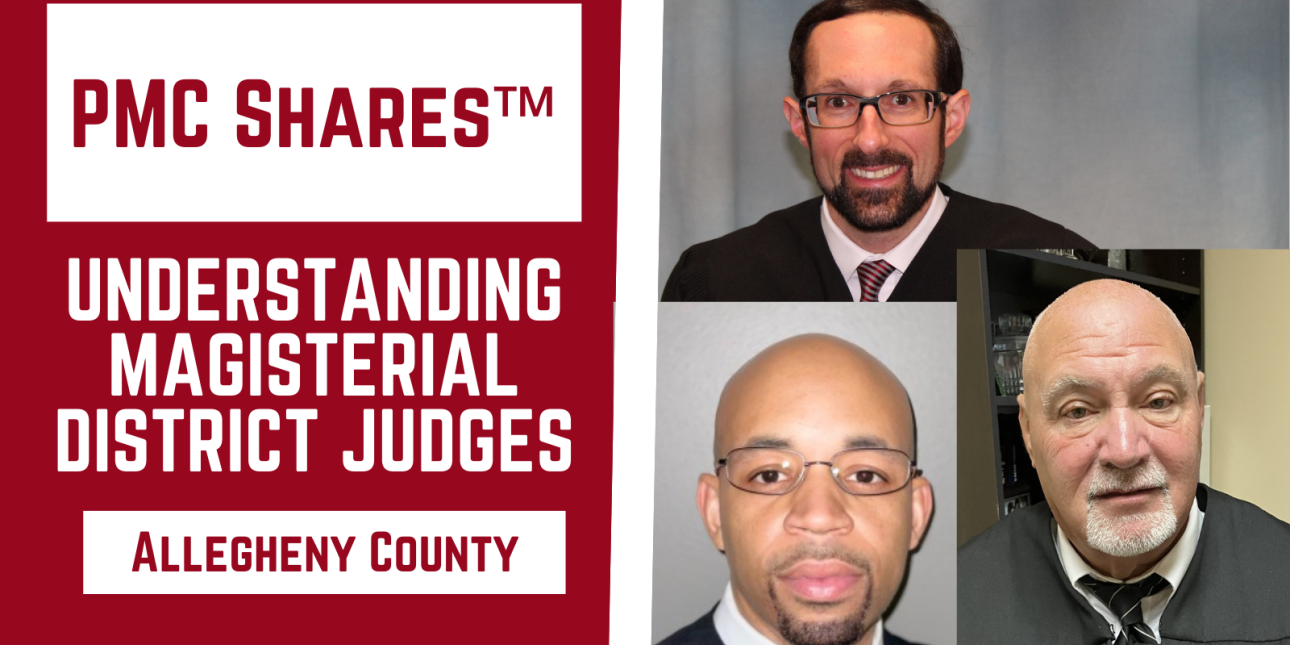 Judge Tom Miller, Judge Kevin Cooper, Jr, and Judge Nicholas Martini sat on a panel to discuss their work as Magisterial District Judges. The presentation talks about the specific work they do, what criteria they need to become MDJ's, and the history of "people's court." 
Click here to watch a recording of the workshop. 
In collaboration with League of Women Voters of Greater Pittsburgh