PMC Shares Workshop: How to Administer an Estate - Montgomery County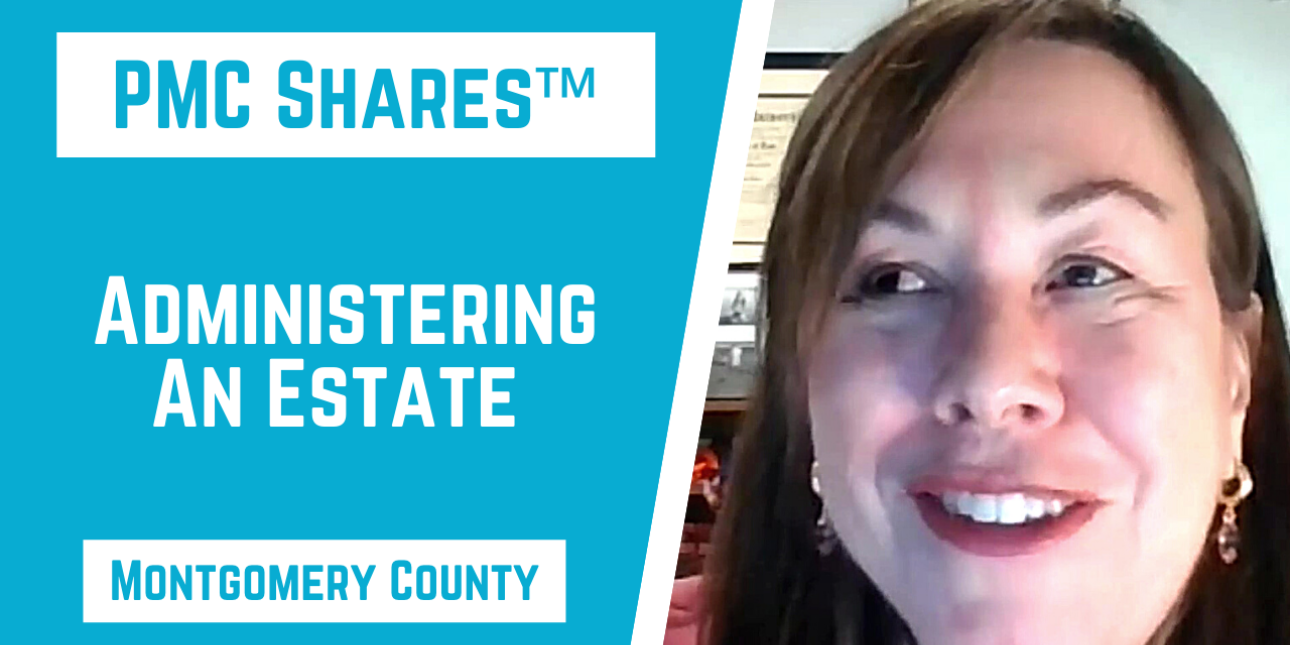 This presentation covers the basics of probating an estate. Our presenter identifies important terms, walks through the basic steps, and answers questions about the process. It includes topics such as Guardianship, Wills and Disputes relating to Estates, Trusts, and Charities.
Click here to watch the workshop.
This workshop was hosted by The Conshohocken Free Library & The Montgomery County-Norristown Public Library.
Presenter: Maureen Farrell, Esq.