Pennsylvania Appellate Courts Candidates' Forum 2021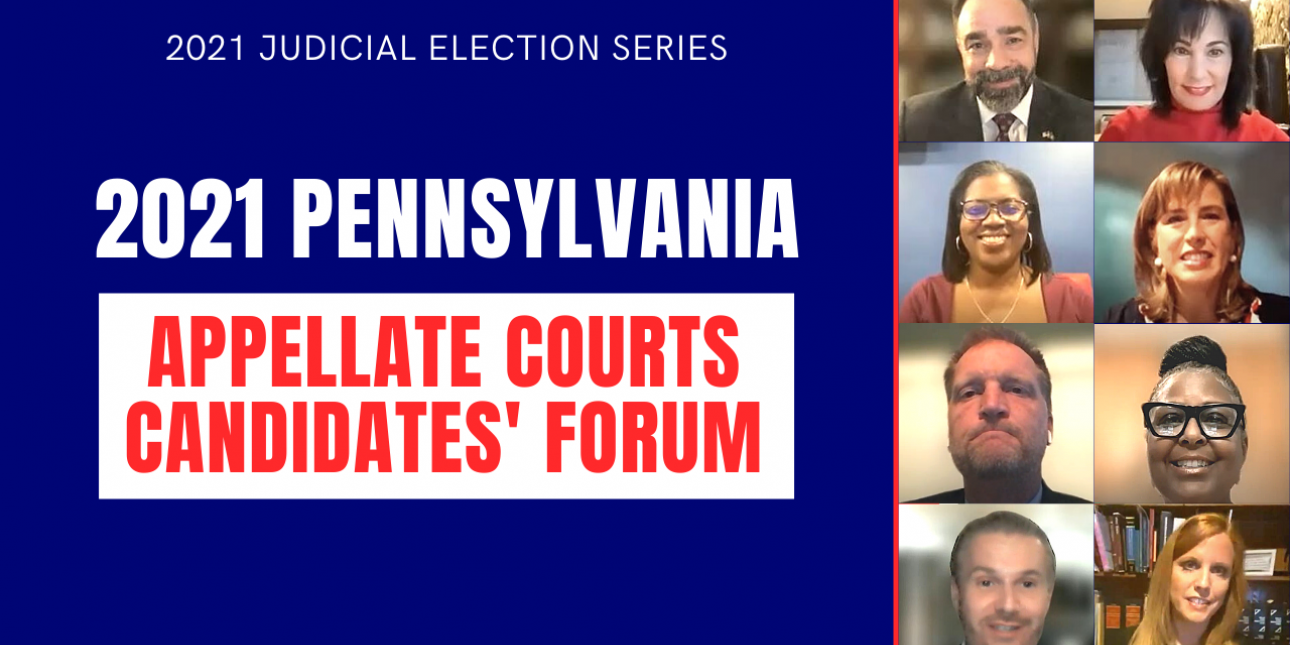 On September 20, 2021, Pennsylvanians for Modern Courts and the Free Library of Philadelphia hosted this virtual forum with the candidates for all of Pennsylvania's appellate courts, including the Supreme Court, Superior Court and Commonwealth Court. This event included all of the candidates on the ballot.
CLICK HERE to watch the forum.
Supreme Court Candidates
Hon. P. Kevin Brobson, Pennsylvania Commonwealth Court President Judge
Hon. Maria C. McLaughlin, Pennsylvania Superior Court Judge
Superior Court Candidates
Hon. Timika R. Lane, Philadelphia Court of Common Pleas Judge
Megan Sullivan, Attorney
Commonwealth Court Candidates
Hon. J. Andrew Crompton, Pennsylvania Commonwealth Court Judge
Hon. Lori A. Dumas, Philadelphia Court of Common Pleas Judge
Hon. David L. Spurgeon, Allegheny County Court of Common Pleas Judge
Stacy Sorokes Wallace, Attorney
Moderator
Maureen McBride | Partner, Lamb McErlane PC | Co-Chair, Pennsylvania Bar Association Appellate Advocacy Committee
Co-sponsors
Allegheny County Bar Association
Committee of Seventy
Dauphin County Bar Association
League of Women Voters of Pennsylvania
Pennsylvania Bar Association
Philadelphia Bar Association