Judicial Independence Benefit 2022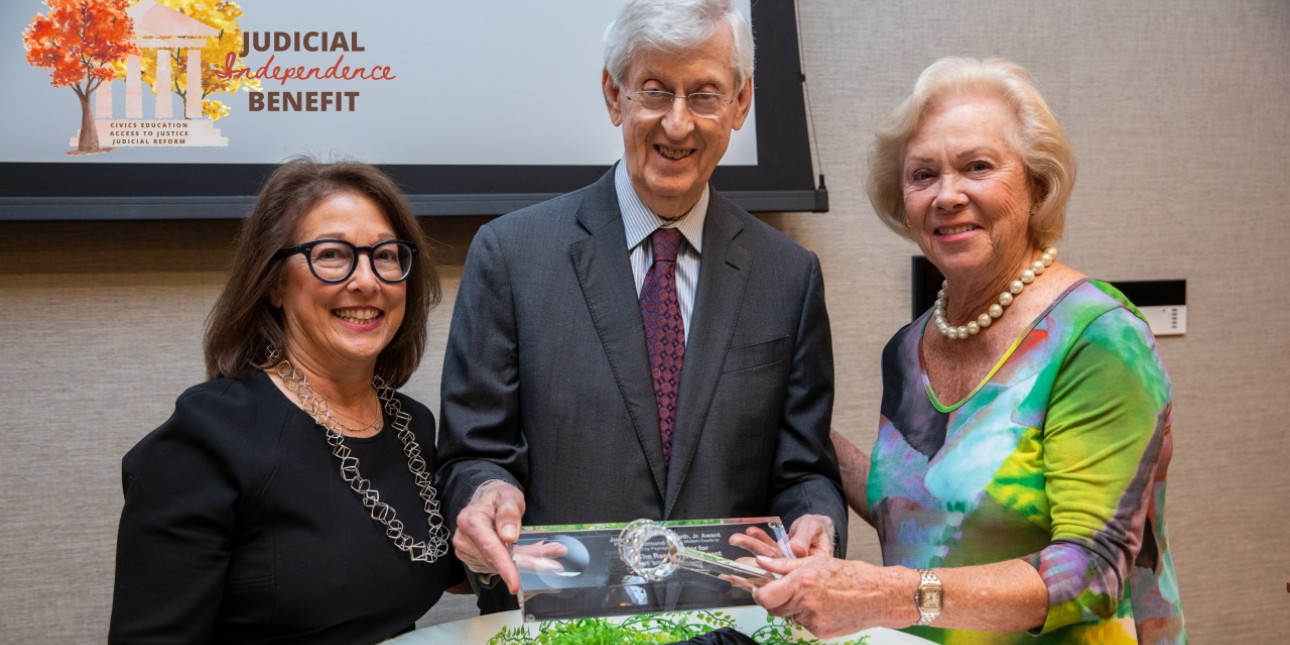 PMC's seventh annual Judicial Independence Benefit was held on November 16, 2022 using a hybrid format. The in-person location was The Franklin Institute in Philadelphia, and event was held simultaneously on Zoom.
Click here to watch a recording of the event.
The event's keynote speaker was Judge John E. Jones, III. Judge Jones is the 30th President of Dickinson College. He previously served as chief judge of the U.S. Middle District Court of Pennsylvania. Judge Jones has presided over a number of high-profile cases, issuing decisions on free speech, education, and same-sex marriage. In 2013, Chief Justice John Roberts appointed Jones to the Committee on Judicial Security, a standing committee of the Judicial Conference of the United States, and in 2018 Justice Roberts appointed Judge Jones to the Committee on Space and Facilities. Judge Jones has received numerous accolades during his career. In 2006, Judge Jones was named by Time magazine as one of its Time 100 most influential people in the world. He also received a Rave Award for Policy from Wired magazine and was the recipient of the first John Marshall Judicial Independence Award, given by the Pennsylvania Bar Association.
The recipient of the 2022 Judge Edmund B. Spaeth, Jr. Award was The Rendell Center for Civics and Civic Engagement. The Rendell Center was founded in 2013 by former First Lady and current Judge of the Third Circuit Court of Appeals Marjorie Rendell and former Mayor and Governor Edward Rendell. The Rendell Center for Civics and Civic Engagement is dedicated to educating the next generation of citizens by providing teachers with civic content and tools to engage students and providing students with experiential learning exercises. The Rendell Center's signature program, literature-based mock trials, informs students about the working of the courts, their role in our society, and the vital importance of jury service. Perhaps never before in recent history has civics education been so important and the Rendell Center's mission of building robust civics education programs aligns fully with PMC's mission of educating Pennsylvanians of all ages about our courts, navigating them with confidence and improving access to justice.
Thumbnail photo by Dave Tavani.