Closing the Justice Gap: Mandatory Pro Bono as a Progressive Initiative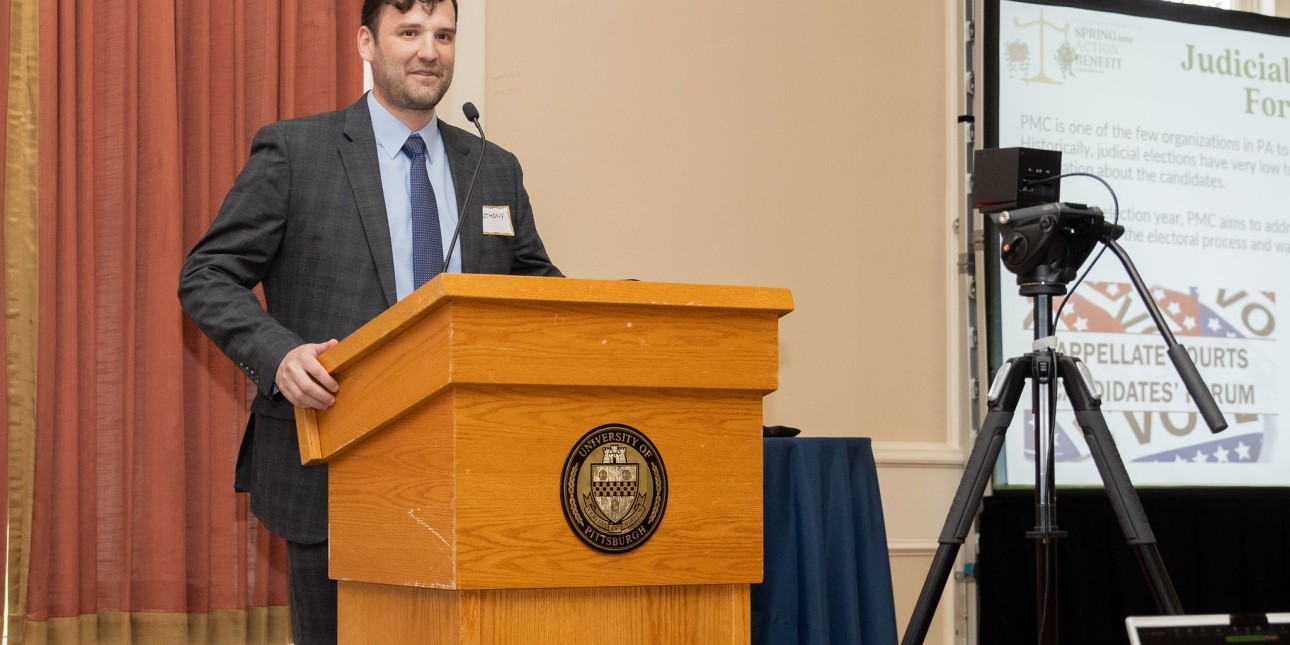 Photo by Dominique Murray
Anthony Jessel, Winner of PMC's 2023 Law Student Writing Competition
ANTHONY JESSEL, UNIVERSITY of PITTSBURGH SCHOOL OF LAW, CLASS OF 2023(1)
Happiness Nyirenda was due before an Allegheny County Magisterial District Judge for a
Recovery of Real Property hearing.(2) She had been less than two months behind on rent, but her landlord filed eviction proceedings against her despite the then-active federal and local pandemic eviction moratoriums.(3) Having used up her paid time off to recover from a month of illness with COVID-19, Nyirenda took an unpaid day to appear for the hearing – only to find out it had been postponed.(4) In addition to back rent, Nyirenda was charged $265 by her landlord for "attorney's fees". She was herself unrepresented by counsel for all the proceedings against her, as she acknowledged is often the case for indigent civil defendants: "We can't afford an attorney, let alone we can't afford our rent."(5)
As the pandemic era eviction moratoriums were lifted, the need for civil legal aid increased,
and in some cases, existing structures were left unable to keep up with demand. An Allegheny County landlord-tenant hotline, staffed by a rotating group of volunteer attorneys, struggled to answer the phone. "Since the pandemic and really since the end of [Emergency Rental Assistance] funding, we have seen an explosion in calls," said Antoinette Oliver of law firm Meyer, Unkovic and Scott. "Where we would get 10 or 15 calls a week, we have over 50 calls a week."(6) These stories are only within the eviction and housing context, and the need for other civil legal services within Pennsylvania's impoverished communities are similarly dire.
Click here to read the full essay.
__________________________
1 The author is a third-year law student at the University of Pittsburgh. After his graduation and (knock on wood) Pennsylvania law licensure, he will be employed at the Allegheny County Office of the Public Defender.
2 Lord, Giammarise, & Manning, Tenant Cities: One day in Allegheny County's eviction hotspot, PUBLICSOURCE, March 11, 2021 https://www.publicsource.org/tenant-cities-one-day-in-allegheny-countys…
3 Id.
4 Id.
5 Id.
6 Kate Giammarise, 'An explosion in calls': As evictions return, more volunteers needed for Landlord-Tenant Hotline, WESA, October 10, 2022 https://www.wesa.fm/courts-justice/2022-10-10/an-explosion-in-calls-ase…