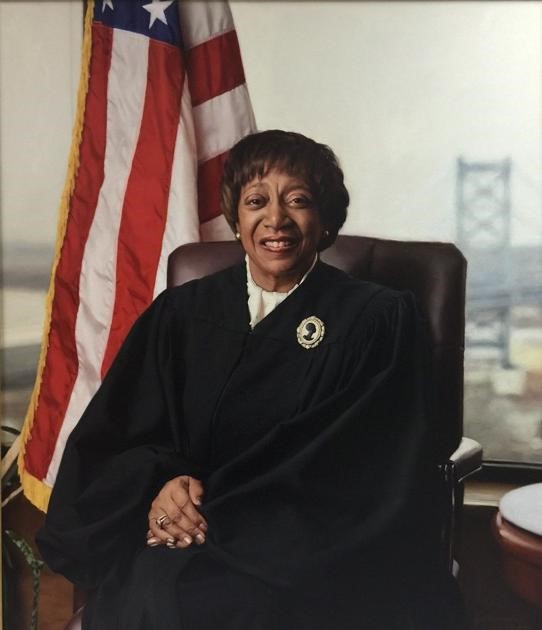 Petrese B. Tucker serves on the United States District Court for the Eastern District of Pennsylvania. In addition to being highly regarded in her judicial career, Judge Tucker is known for her involvement in a number of civic activities. 
Prior to beginning her judicial career, Tucker served as Assistant District Attorney of Philadelphia, was an Adjunct Professor at the Great Lakes Colleges Association, and worked in the Southeastern Pennsylvania Transportation Authority's Legal Department as a senior trial attorney. From 1987 to 2000 she served on the Pennsylvania Court of Common Pleas. President Bill Clinton nominated Tucker to the United States District Court for the Eastern District of Pennsylvania in 1999. In 2013, she became the first woman to be Chief Judge of the Eastern District. She stepped down from the post in 2017.
In a critical decision for LGBTQ rights, Judge Tucker ruled that foster care organizations receiving public funds cannot discriminate against same-sex couples. The plaintiff, Catholic Social Services, refused to place children with same-sex couples, while contracted by the City of Philadelphia. According to Judge Tucker's ruling, the City of Philadelphia can require contracted organizations to operate under the city's nondiscrimination policies. "The pool of foster parents and resource caregivers is as diverse and broad as the children in need," stated Tucker. This was the first time a federal court ruled that foster care agencies cannot reject same-sex couples based on religious beliefs. 
Tucker is a member of the Barristers' Association of Philadelphia and has chaired many committees within the Pennsylvania National and American Bar Associations. She has served as President of both the Forum of Executive Women and Big Sisters of Philadelphia. Tucker has been involved in a number of other civic organizations including Avenue of the Arts and Women Against Abuse.
Judge Tucker has received a number of distinguished service awards throughout her career, including the Philadelphia Bar Association's Justice Sonia Sotomayor Diversity Award in 2019.