Remote Court Proceedings & Public Access: Lessons Learned During the Pandemic (CLE & CJE)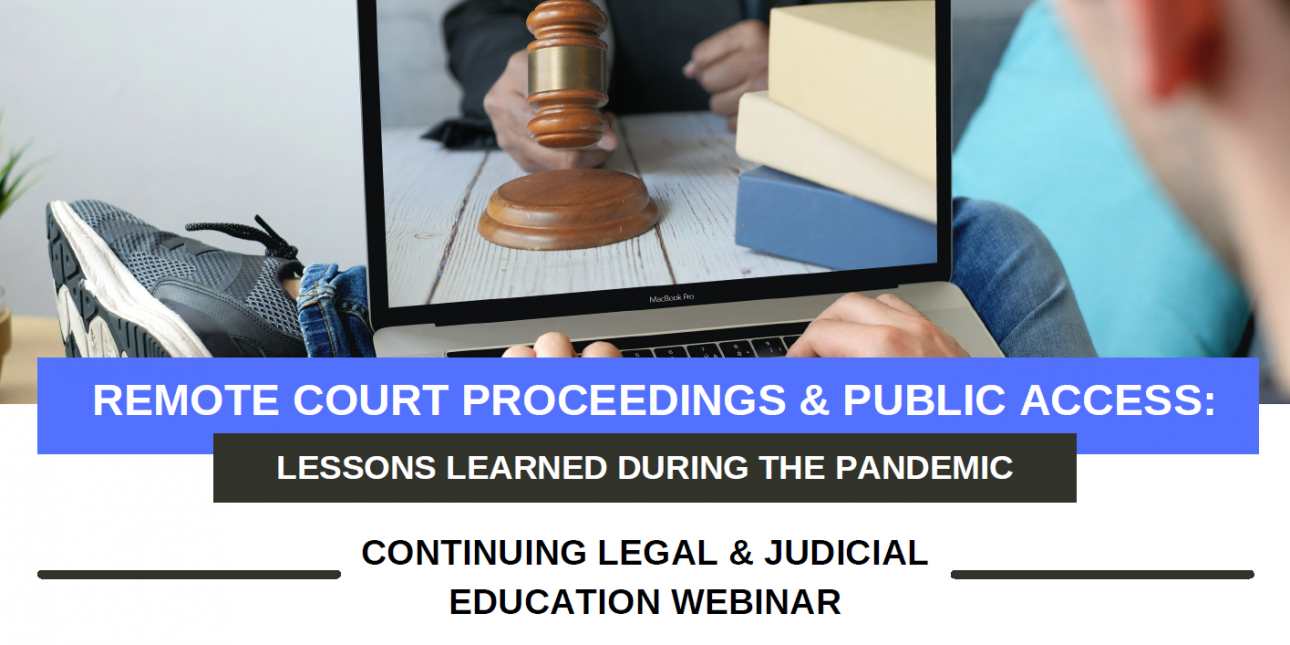 Description
In this program, our panelists will discuss the public's right to access court proceedings and explore the experience of courts in Pennsylvania and around the country as they conducted remote proceedings and grappled with questions about providing public access during the pandemic. The panel will feature two judges who worked on Pennsylvania's Task Force for Remote Proceedings, a lawyer who litigated the public's right to access proceedings in Pennsylvania during the pandemic and who tracked access issues nationally over the past few years, and a lawyer from Minneapolis who represented a coalition of media in assuring that the Derek Chauvin trial was televised and accessible to the public.
Panelists
Michael Berry, Esq. , Ballard Spahr LLP, Philadelphia (Moderator)
Robert Friedman, Esq. , Gupta Wessler PLLC, Washington, D.C.
Judge Barbara McDermott , Court of Common Pleas, Philadelphia County
Judge Terrence R. Nealon , Court of Common Pleas, Lackawanna County
Leita Walker, Esq. , Ballard Spahr LLP, Minneapolis
CLE / CJE Credit
This program will provide attendees with 1 substantive CLE credit in PA or 1 substantive CJE credit in PA.
Cost
There is a $15 registration fee for those requesting CLE or CJE credit. If you would like to attend the program, but do not need CLE or CJE credit, you can register at no cost.
Registration
Click here to register for the program.
This program is co-sponsored by Pennsylvanians for Modern Courts and Drexel University Thomas R. Kline School of Law.