One-Day Law School for Journalists™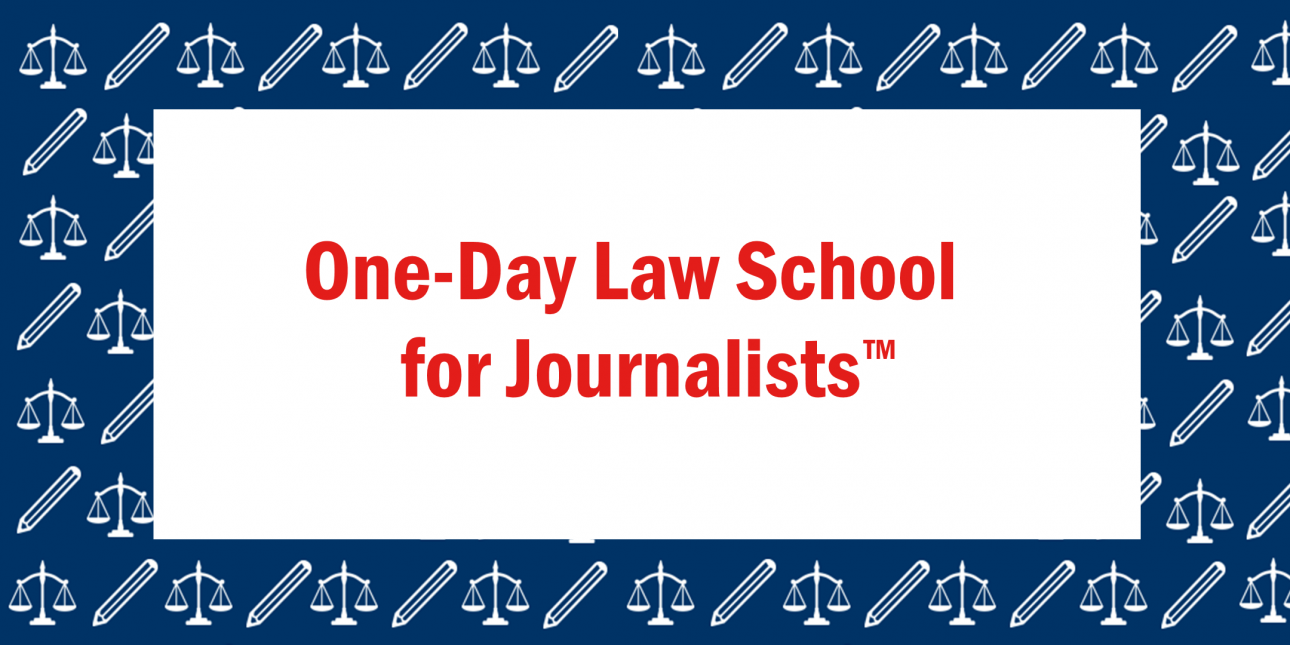 One-Day Law School for Journalists™ is an intensive program designed to support journalists and others in the media who face the challenge of reporting on the court system without a law degree.
Keynote Speaker:
Cherri Gregg
Afternoon Host/News Anchor, WHYY
Former Community Affairs Reporter, KWY Newsradio
Creator & Former Host & Executive Producer, Flashpoint with Cherri Gregg
Past President, Philadelphia Association of Black Journalists
Panel Discussions:
Grand Jury Process
Jennifer Buck | PA Senior Deputy Attorney General, Supervisor of Grand Jury Unit
Eli Segal | Partner, Troutman Pepper Hamilton Sanders LLP
Michael Schwartz | Partner, Troutman Pepper Hamilton Sanders LLP, Former Assistant U.S. Attorney
Right to Know Act & Transparency
Nathan Byerly | Deputy Executive Director, Office of Open Records
Michael Joyce | Partner, Saul Ewing Arnstein & Lehr LLP
Melissa Melewsky | Media Law Counsel, Pennsylvania NewsMedia Association
Hot Topics Affecting the Press: From Subpoenas to SLAPPs
Kaitlin Gurney | Partner, Ballard Spahr LLP (Moderator)
Paula Knudsen Burke | Staff Attorney, Local Legal Initiative and Reporters Committee for Freedom of the Press
Holly Lubart | Vice President, Government Affairs, Pennsylvania NewsMedia Association
Max Mishkin | Associate, Ballard Spahr LLP
Al-Amyn Sumar | Counsel, The New York Times
There is no cost to register for this program, but you must register in advance in order to receive the information needed to access the virtual program.
Click here to register for the program.
This program is sponsored by The Lenfest Institute for Journalism.