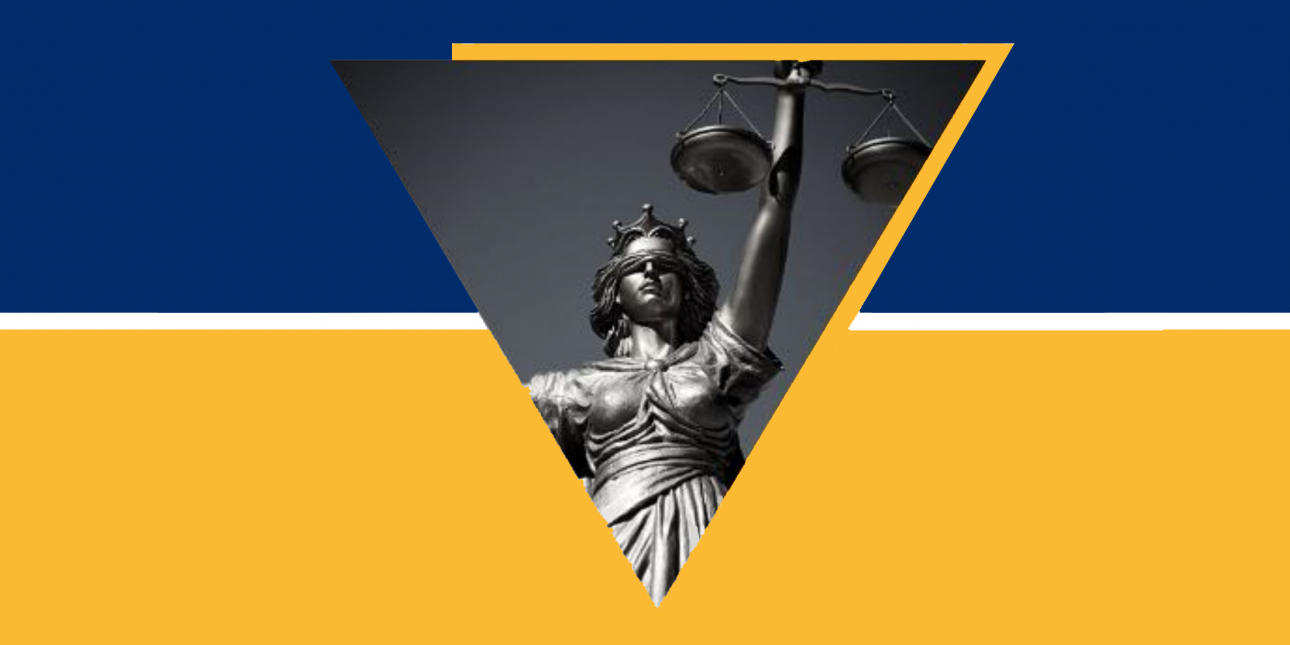 Stop Judicial Redistricting; Protect the Independence of Our Judiciary.
In the 2019 - 2020 legislative session, the Pennsylvania General Assembly passed a constitutional amendment that would empower our state legislature to create judicial districts for Pennsylvania's higher courts. Candidates for Supreme Court and other appeals courts would be elected by voters in these districts, rather than in statewide elections.
The bill was pushed through without public hearings, expert testimony or any hint of due diligence, with just minutes spent in discussion in both House and Senate committees. If the amendment passes again in the current legislative session, it could go to a public vote this year.
The judicial redistricting amendment would undermine constitutional checks and balances among our branches of state government and would give the legislature more power over which judges are elected to the bench.
Judges are required to interpret, apply and uphold the laws and the constitution. Pennsylvania's appellate court judges make decisions which apply equally to all Pennsylvanians. They should not be required to follow constituents' opinions or desires, and their decisions should not be for sale.
Please stand with us now to defend our courts and judicial independence. We urge you to contact your state representative and senator and urge them to vote NO on judicial redistricting.
Actions
Upcoming Town Halls & Educational Programs
Upcoming programs TBA.
Postcards to Legislators
PMC has created a postcard you can send to your state senator and representative to encourage them to vote NO on judicial redistricting. If you want to help us fight this amendment we encourage your to order cards for you, your friends and family, and organizations you are involved in.
Click here to download a PDF of the postcard.
To request postcards for your organization, please email staff@pmconline.org.
Email Your Legislators
PMC has created an Action Network letter writing campaign, which will allow Pennsylvanians to easily email their senators and representatives about this issue. You can write your own message, or send a pre-written message we have provided on the Action Network page.
Click here to send a message to your legislators.
Resources
PA House Bill 38
Click here to read and download House Bill 38.
Judicial Redistricting / HB 38 Q & A
PMC has created a document answering some of the most frequently asked questions about judicial redistricting.
Click here to view and download the document.
Judicial Redistricting Explainer Video
Click here to watch a short video that provides an introduction to the issue of judicial redistricting and the harmful effects it will have on our judiciary, and Pennsylvania as a whole.
Judicial Redistricting Slideshow
PMC's President & CEO has participated in a number of town halls and programs on judicial redistricting.
Click here to view the PowerPoint used during some of these programs.
Infographic - What's Wrong With Judicial Districts?
Fair Districts Pennsylvania has developed an infographic outlining the problems judicial redistricting would cause.
Click here to view and download the infographic.
Town Hall/Forum Recordings
January 6, 2021| Town Hall on Judicial Redistricting | Fair Districts PA, League of Women Voters of Pennsylvania, and PMC
January 21, 2021 | A People's Town Hall on HB 38 | JIPPA (Judicial Independence Project of PA)
May 4, 2021 | Redistricting & Gerrymandering: The Good, The Bad and The Ugly | #TakeActionPhilly, Philadelphia Bar Association, Common Cause PA, Villanova University, The University of Pennsylvania Carey School of Law, NAACP Legal Defense Fund, PMC
Radio Interviews
On January 21, 2021, Deborah Gross, President & CEO of Pennsylvanians for Modern Courts, and Pennsylvania State Representative Russ Diamond, sponsor of HB 38, were interviewed on WITF's Smart Talk.
Click here to listen to their interviews.
Opposition to Judicial Redistricting
Many organizations and individuals have expressed their opposition to judicial redistricting (HB 38). They come from a wide range of backgrounds and issue areas, substantiating the negative effects the proposed amendment would have on all Pennsylvanians.
Click here to view a list of organizations and individuals who have come out in opposition to the bill, as well links to their letters of opposition, op-eds, and testimonies.