The Eviction Process in Western Pennsylvania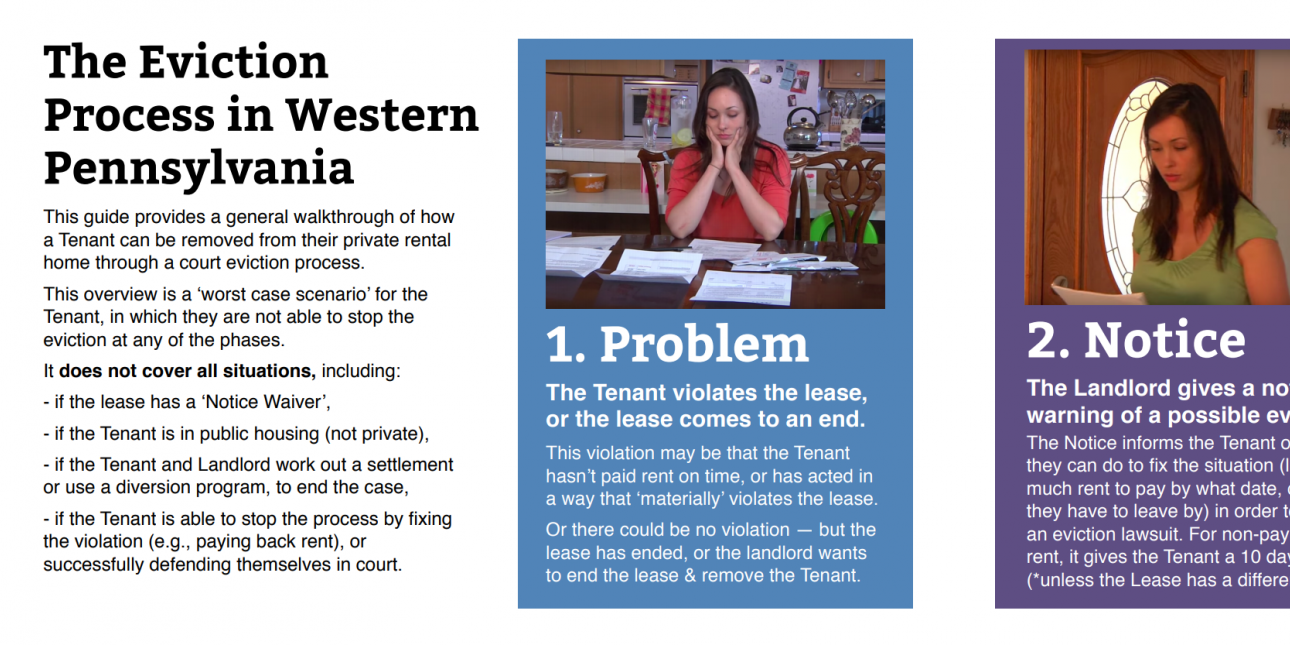 This guide, created by the Pittsburgh Commission on Human Relations, provides a general walkthrough of how a Tenant can be removed from their private rental home through a court eviction process.
This overview is a "worst case scenario" for the Tenant, in which they are not able to stop the eviction at any of the phases.
It does not cover all situations, including:
if the lease has a "Notice Wavier",
if the Tenant is in public housing (not private),
if the Tenant and Landlord work out a settlement or use a diversion program, to end the case,
if the Tenant is able to stop the process by fixing the violation (e.g. paying back rent), or successfully defending themselves in court.
Click here to read the guide.