PMC Ambassadors CLE Webinar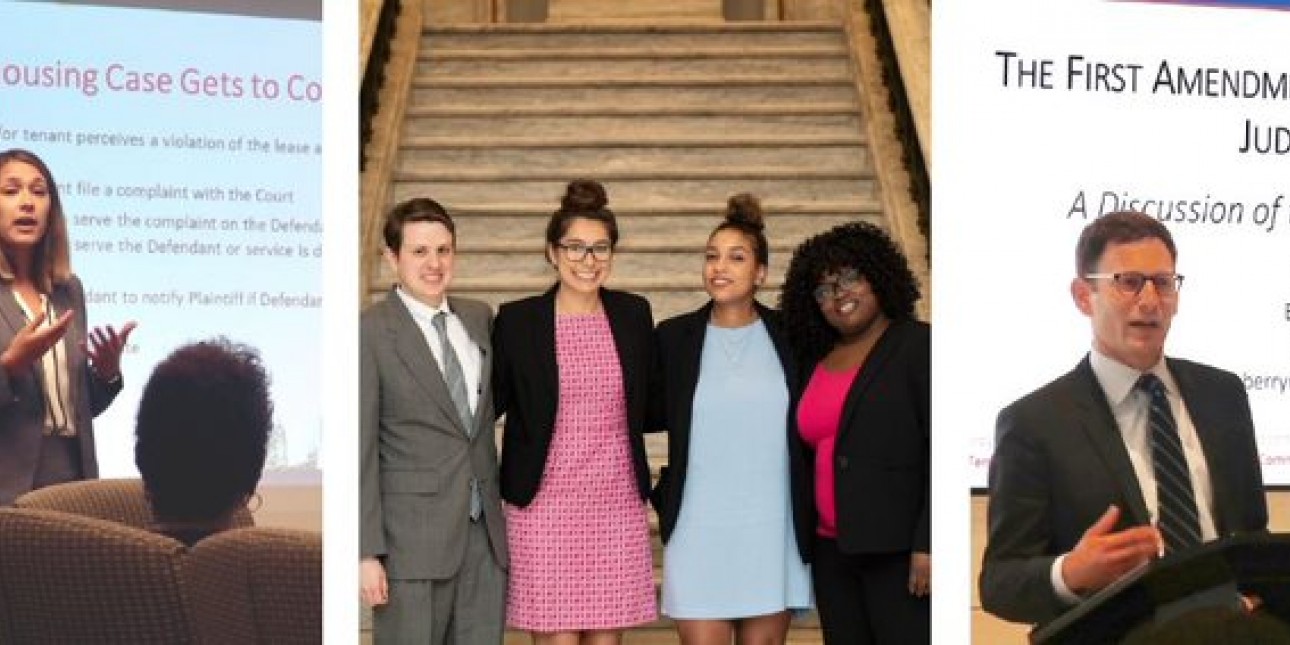 Be on the frontline as PMC informs Pennsylvanians about the judicial system and advocates for its reform. Volunteer to be a PMC Ambassador.
This program will train attorneys to lead our community Programs PMC Shares™ (informative workshops) and PMC Watches™ (volunteer court watching).
This is a rebroadcast of a program originally held in November 2019.
Presenters
Sarah Bouchard (Morgan Lewis)
Jeremy Gunn (Shook, Hardy & Bacon)
Rachel Horton (DLA Piper)
Maida Milone (Pennsylvanians for Modern Courts)
Megan Watson (Berner, Klaw & Watson)
Credit
2 Substantive CLE credits in PA, pending approval
Registrants will receive the information needed to access the webinar via email on June 11th.
Questions? Contact moyer@pmconline.org.
Benefits of becoming an Ambassador
Access to our news briefings
Meetings and events with your fellow Ambassadors and members of PMC's esteemed Board of Directors
The chance to help unrepresented litigants and improve Pennsylvania's court system